Vikash K. Modi, M.D.
Pediatric Otolaryngology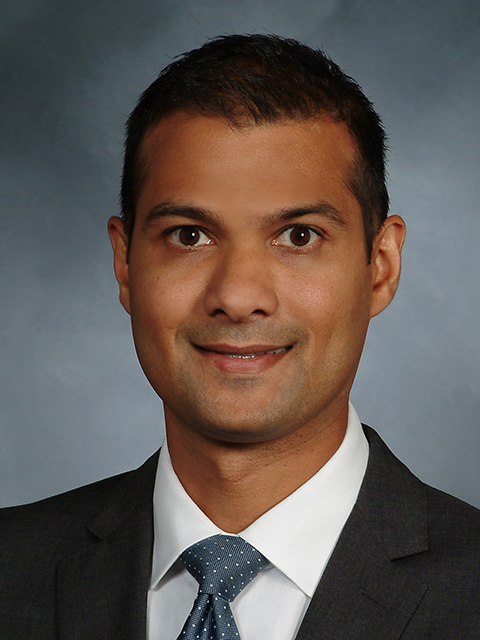 Vikash K. Modi, MD, FAAP, is a board-certified Pediatric Otolaryngologist - Head and Neck Surgeon. Dr. Modi's areas of clinical interest include the management of pediatric airway disease, pediatric head and neck masses, pediatric sinus disease, pediatric sleep disorders, tonsil and adenoid disease, ear infections, and cleft palate disorders.
After receiving his medical degree from the New Jersey Medical School, Dr. Modi completed his residency in Otolaryngology- Head and Neck Surgery at the University of Southern California - Keck School of Medicine. He spent a considerable amount of time in his residency training in pediatric otolaryngology at the Children's Hospital of Los Angeles. Following residency, Dr. Modi completed a fellowship at Northwestern University - Children's Memorial Hospital in Chicago pursuing advanced training in complex issues in pediatric otolaryngology. During this time he studied under Lauren Holinger, M.D. a world-renowned pediatric otolaryngologist.
In addition to managing common pediatric problems such as ear infections, sleep apnea, adenoid and tonsil disease, Dr. Modi has particular expertise in several more complicated areas. He has advanced training in airway reconstructive procedures (laryngotracheal reconstruction), surgical management of pediatric head and neck masses, and pediatric sinus surgery using computer-aided image guidance technology. Further, as an integral faculty member of the Cornell Craniofacial team and the Cornell Velopharyngeal Center, Dr. Modi is also particularly interested in the management of speech and language disorders caused by cleft palate or velopharyngeal insufficiency.
Dr. Modi is board-certified by the American Board of Otolaryngology and is a member of the American Society of Pediatric Otolaryngology (ASPO), Society for Ear Nose and Throat Advances in Children (SENTAC) and the American Cleft Palate and Craniofacial Association(ACPA). He is also a Fellow of the American Academy of Otolaryngology - Head and Neck Surgery and the American Academy of Pediatrics.
He has made numerous presentations at the national meeting of ASPO and SENTAC. In addition he has also presented his work on endoscopic airway reconstructive surgery, internationally at the European Society of Pediatric Otolarynoglogy(ESPO) .
Dr. Modi has been on the faculty of Northwestern University's Feinberg School of Medicine and is currently an Assistant Professor of Pediatric Otolaryngology- Head & Neck Surgery at Weill Cornell Medical College.
He has been selected as a Top Doctor in America by Castle Connoly and has been featured in the Wall Street Journal, New York Post, New York Family Magazine and New York Daily News for his work with children.
Dr. Modi has a commitment to those less fortunate in developing countries and participates in medical trips to treat head and neck anomalies including cleft lip and cleft palate.
If you are scheduled to see Dr. Modi as a new patient, please print and complete the Patient Packet (under age 12) (over age 12) and bring it with you on the day of your appointment. Thank you.