Todd Loftus, M.D.
Public Health-Preventative Medicine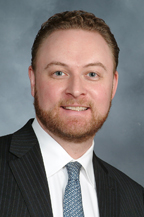 Todd Loftus, MD is a Clinical Assistant Professor of Public Health and Clinical Assistant Professor of Psychiatry at Weill Cornell Medical College. At the Midtown Center for Treatment and Research he sees patients with co-occurring mental health and substance abuse issues including providing Suboxone treatment. In addition, Dr. Loftus maintains a private practice in psychotherapy and psychopharmacology.

After receiving his M.D. from SUNY Buffalo School of Medicine and Biomedical Sciences, Dr. Loftus completed a psychiatry residency at New York-Presbyterian Hospital, Payne Whitney Manhattan. His previous experience includes treating medically complex patients at The Center for Special Studies of New York-Presbyterian Hospital and Weill Cornell's Division of Kidney and Pancreas Transplantation.
www.weill.cornell.edu/faculty/departments/pubhealth.html
www.weill.cornell.edu/faculty/l.html
To schedule an appointment at The Midtown Center for Treatment and Research: (212) 764-5178
To schedule an appointment in his private practice: (212) 213-6717