Theodore Shapiro, M.D.
Psychiatry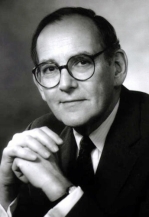 Theodore Shapiro, MD maintains a private practice in Manhattan specializing in adolescents, adults and family isses.
Dr. Shapiro was born in New York City and schooled in NYC public schools. He received his BA from Wesleyan in 1953 then received his M.D. from Cornell Medical College in 1957. Dr. Shapiro obtained New York Psychoanalytic Institute Certificate in 1965.
Aside from private practice, Dr. Shapiro is researching language disorder, developmental disorders such as Autism and PDD, anxiety disorders, panic psychopharmacology in children, psychoanalysis, and linguistics.
Office hours are:
Monday-Thursday 8:00am to 6:15pm
Friday 8:00am to 5:00pm
To schedule appointments:
Call - (212) 746-5713 [or]
Email - tshapiro@med.cornell.edu