Susan Matorin, A.B., M.S.W.
Psychiatry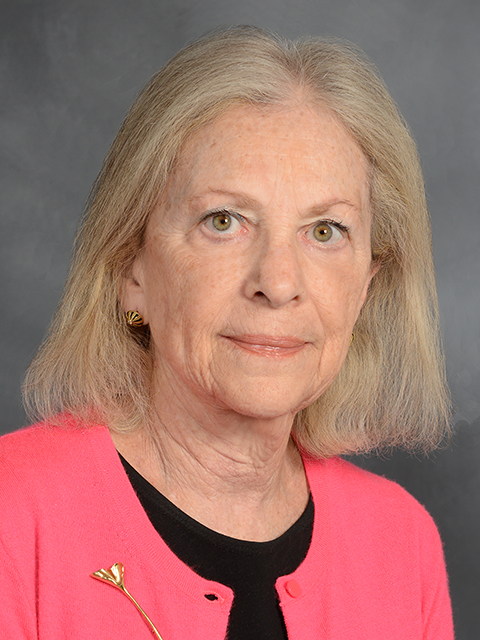 In her clinical practice at the Payne Whitney Clinic, Ms. Susan Matorin specializes in individual, couple and family treatment in which one member has severe psychiatric disorder.
Ms. Matorin is the recipient of a number of professional awards including the Columbia University Alumni Federation Medal, the Columbia School of Social Work Centennial Medal for Leadership in Social Work Practice, and the Hyman J. Weiner Award at the National meetings of the Society for Social Work Leaders in Health Care (4/06).
She is an Adjunct Associate Professor at the Columbia School of Social Work where she teaches "Social Work with Families", and the author of publicatons ranging from family treatment with adolescents, collaboration with pastoral care, psychopharmacology for social workers, the corporatization of mental health care, and stigma.. She served as Director of the Department of Social Work at Payne Whitney Clinic (1981-1997) prior its reorganization and thereafter organized the department's first Intensive Outpatient Progra (IOP).
In addition to private practice, Ms. Matorin consults with many social work organizations in New York around mental health issues.and serves on the boards of the Society for Social Work Leaders in Healthcare, the education/research committee of the HealthCare Chaplaincy, and the education committee of the Jewish Board of Children and Family Services. Ms. Matorin can be seen in a video "On Any given Day", a marketing campaign for Help Starts Here by the National Association of Social Work .

A summary of Susan Matorin's Accomplishments and/or Appointments is listed as following:

Former Director of SW/Payne Whitney, 1981-1997
Current: Treatment Coordinator Affective Disorders at Payne Whitney
Ms. Matorin teach "Social Work with Families" at Columbia School of Social Work.
Winner of centennial medal at Columbia SW School.

To schedule appointments:
Call - (212) 746-5772 [or]
Email - smatorin@med.cornell.edu

Office hours are:
Monday through Friday - 8:15 am to 7:30 pm
Available Saturday by appointment.