Sonja K. Olsen, M.D.
Gastroenterology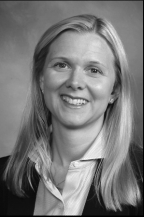 Dr. Sonja K. Olsen's practice focuses on evaluating and treating patients with liver disease. She cares for patients with viral hepatitis, autoimmune liver disease, alcoholic liver disease, non-alcoholic fatty liver disease (NAFLD), and end stage liver disease. Dr. Olsen collaborates with primary care physicians as well as other gastroenterolgoists to provide expert consultation in the field of hepatology. As part of the Center for Liver Disease and Transplantation, she evaluates patients in need of liver transplant. Working with surgeons, interventional radiologists, and oncologists, she is able to provide patient-centered, multi-disciplinary care to patients with hepatocellular carcinoma.
Dr. Olsen received a bachelors degree from Williams College in Biology and Economics before going on to Dartmouth Medical School. She did her Internal Medicine training at New York Presbyterian Hospital- Cornell. After completing her fellowship in Gastroenterology at New York Presbyterian- Columbia, Dr. Olsen returned to Cornell to serve as the Chief Resident in Medicine. She was awarded an AASLD training grant to study Transplant Hepatology at Columbia. Her clinical interests include evaluating patients for liver transplantation, managing patients with cirrhosis as well as treating patients with viral hepatitis, non-alcoholic fatty liver disease, and hepatocellular carcinoma.