Stephen Wayne Hurt, Ph.D.
Psychology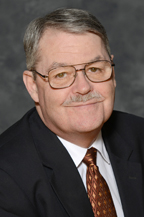 Stephen Hurt, PhD is an Associate Attending Psychologist at NewYork-Presbyterian Hospital and an Associate Professor of Clinical Psychology in Psychiatry at Weill Cornell Medical College.
Dr. Hurt graduated from the University of Chicago and has been a member of the Weill Cornell Medical College faculty since 1979. He has published extensively on affective disorders, personality disorders and schizophrenia. He is a member of the American Psychological Association and a diplomate of its American Board of Assessment Psychology, the American Association for the Advancement of Science and the New York Academy of Sciences. Aside from private practice, Dr. Hurt, Ph.D. also consults on research design and psychometric issues for clinical research and clinical trial design for drug development.
Office hours are:
Monday-Friday | 9:00am to 7:00pm
To schedule appointments:
Call - (914) 997-5901 [or]
Email - shurt@med.cornell.edu