Susan Bostwick, M.D., M.B.A.
Pediatrics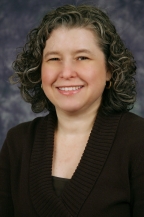 I am proud to be part of a team that continually strives to improve the care for children. Being in the academic environment at Weill Cornell provides me a career that is very diverse and challenging. My time is divided between teaching the next generation of pediatricians, care for children in the hospital and clinics, and developing and improving services for patients at our institution.
Dr. Susan Bostwick is Executive Vice Chair for Education and Administration in the Department of Pediatrics and Chief of the Division of General Academic Pediatrics at Weill Cornell Medical College. She is also Interim Chief of the Division of Medical Genetics. In addition she has served as Associate Director of Pediatric Graduate Medical Education at NewYork-Presbyterian Hospital, Weill Cornell Campus after serving as Director for 10 years. She is also Professor of Clinical Pediatrics at Weill Cornell Medical College. She is board-certified in Pediatrics and is a Fellow of the American Academy of Pediatrics

After earning a B.S. in Mathematics at the State University of New York at Binghamton, Dr. Bostwick attended the Simon School at University of Rochester, where she received her M.B.A in 1987. In 1993, she received her medical degree (M.D.) at the State University of New York at Stony Brook and completed her residency at New York Hospital, where she also served as Chief Resident. She received a Clinical Excellence award while a resident at New York Hospital

Dr. Bostwick is involved with teaching of medical students and pediatric residents in both the inpatient and outpatient settings, and chairs the Pediatric Education Committee. She has also received teaching awards as a faculty member from the pediatric residents as well as the Medical College She is a member of the Academic Pediatric Association (APA) and the Association of Pediatric Program Directors (APPD). She was recently elected to the board of the APA as Chair of Workshops and Special Interest Groups, IN addition she was chosen to be an inaugural Council Member of the APPD Program Director's School.