Steven A. Kaplan, M.D., F.A.C.S.
Urology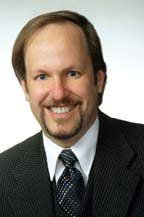 Dr. Kaplan is an internationally recognized leader in both the diagnosis and treatment of male and female voiding dysfunction. This includes BPH, urinary incontinence, neurogenic bladder and prostatitis. He works together with other physicians at one of the most comprehensive care facilities in the world - the renowned NewYork-Presbyterian Hospital/Weill Cornell Medical Center. All Weill Cornell Physicians are committed to delivering outstanding medical care with compassion and concern for each patient. They are part of Weill Cornell's 100 year old tradition of excellence in academic medicine. Weill Cornell Physicians are academic leaders responsible for many health-restoring medical breakthroughs and advances.

Patient forms can be found at:
http://www.cornellurology.com/faculty/kaplan.html
Dr. Steven Kaplan received a BS in biochemistry from CUNY - Brooklyn College in 1978 and graduated from Mount Sinai School of Medicine in 1982. Dr. Kaplan's postgraduate training included an internship and residency in the Department of Surgery at Mount Sinai Hospital as well as a residency in Urology at Squier Urologic Clinic, Columbia-Presbyterian Medical Center in New York. He was an American Urologic Association Scholar between 1988 – 1990 with an emphasis on identifying molecular markers and urodynamic parameters which herald bladder and prostate dysfunction.
Dr. Kaplan was the Given Foundation Professor of Urology, as well as Vice Chairman of the Department of Urology at Columbia University from 1998 – 2005. He also served as Administrator and Chief Financial Officer of the Department. Currently, Dr. Kaplan is Professor of Urology at Weill Cornell Medical College and Chief, Institute of Bladder and Prostate Health at New York Presbyterian Hospital.
Dr. Kaplan is a Diplomat of the American Board of Urology and a Fellow of the American College of Surgeons. He is a recognized authority on the study of benign diseases of the prostate and female urology. He has published more than 400 articles and 140 abstracts and has made over 275 presentations in more than 35 countries. He is the author of two books and is on the Editorial Board of Urology, Journal of Urology, and is the Editor-in Chief of Current Urology Reports and Current Prostate Reports.
Dr. Kaplan is a member of more than 30 professional organizations and holds several leadership positions at both The New York Presbyterian Hospital and the American Urologic Association and is a member of the World Health Organization Committee on treating BPH. He has been awarded 5 NIH grants and has received over 13 million dollars in research funding. He was awarded the John K. Lattimer Award for Lifetime Achievement in Urology by the National Kidney Foundation.