Roger Hartl, M.D.
Neurological Surgery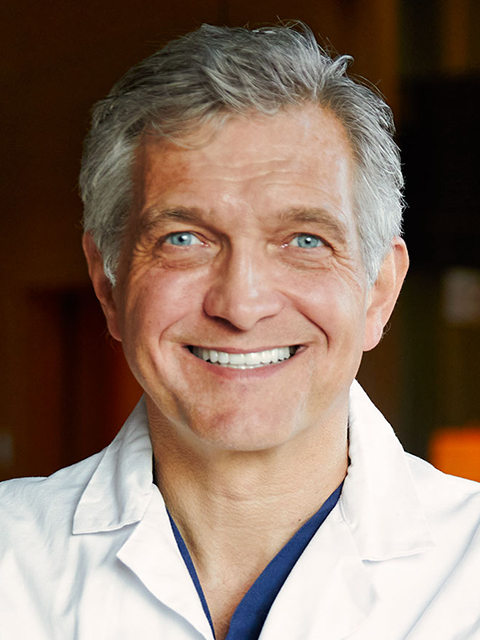 Roger Härtl, M.D., is a Professor of Neurological Surgery, Director of Spinal Surgery and Co-Director of the Weill Cornell Spine Center, affiliated with the Brain and Spine Center at Weill Cornell Medical College in New York City. Additionally, Dr. Härtl serves as the Neurosurgeon for the New York Giants Football Team.
Dr. Härtl received his MD from the Ludwig-Maximillians University in Munich, Germany. In 1994 Dr. Härtl came to the Weill Cornell Medical College as a post-doctoral research fellow in the Department of Surgery and the Brain Trauma Foundation to pursue research in traumatic brain and spinal cord injury. He completed another fellowship in Neurocritical Care at the Charite Hospital of the Humboldt University in Berlin, Germany, followed by a surgical internship and residency at Allegheny General Hospital in Pittsburgh, Pennsylvania. He completed his neurosurgery residency at NewYork-Presbyterian/Weill Cornell Medical Center and Memorial Sloan-Kettering Cancer Center, after which he pursed specialized training in complex spine surgery at the Barrow's Neurological Institute in Phoenix under Dr. Volker Sonntag. In 2004 Dr. Härtl returned to re-join the Department of Neurosurgery at Weill Cornell Medical College.
His scientific work focuses on the pathophysiology of traumatic brain injury and the treatment of brain edema and intracranial hypertension in brain-injured patients. He is a leader in the application of evidence-based medicine to neurosurgery and worked with the Brain Trauma Foundation in New York on the development of treatment guidelines for the medical and surgical management of head injury now used nationwide. Together with the Biomedical Engineering Department at Cornell he is currently working on tissue-engineering techniques for the repair and regeneration of degenerated spinal discs, the most common cause of back and neck pain. Dr. Härtl has lectured and published extensively on the surgical treatment of spine disorders, traumatic brain injury and spinal cord injury.
Dr. Härtl's clinical interest focuses on simple and complex spine surgery, minimally invasive spinal surgery, and neurotrauma. He is actively involved in improving neurosurgical care in developing countries as the leader of Weill Cornell's Global Health Neurosurgery initiative in Tanzania. In order to achieve the very best in patient outcomes, Dr. Härtl's practice emphasizes an interdisciplinary approach to disease processes and he works very closely with other specialists such as neurologists, pain specialists and physical therapists.
~~~
Dr. Härtl sees patients at two offices:
520 East 70th Street (east of York Avenue)
Starr Pavillion, Room 651
New York, NY 10065
and:
1305 York Avenue (at 70th Street)
Brain and Spine Center, 9th Floor
New York, NY 10065
Please confirm the location of your appointment with your patient coordinator.
~~~
FOR MORE INFORMATION:
Visit the Spine Center for information about conditions we treat and procedures we perform.
See our Patient Guide for information about making an appointment, including the forms you'll need to fill out.