Robert Anthony Schaefer, M.D.
Gastroenterology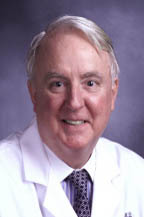 Dr. Schaefer is an Associate Attending Physician at the NewYork-Presbyterian Hospital Weill Cornell Medical Center andAssociate Professor of Clinical Medicine at the Weill Medical College of Cornell University. He specializes in general GI including gallstones and stomach and intestinal diseasesas well as endoscopy and hepatitis.
Dr. Schaefer received his medical degree from Columbia University, College of Physicians and Surgeons, completed an internship in internal medicine at the University of Vermont, and his fellowship at Cornell University Medical College. He has a large internal medicine and gastroenterology practice at Cornell. He has been a clinical consultant for clinical trials of the efficacy of the Hepatitis A and B vaccine.