Rainu Kaushal, M.D.
Pediatrics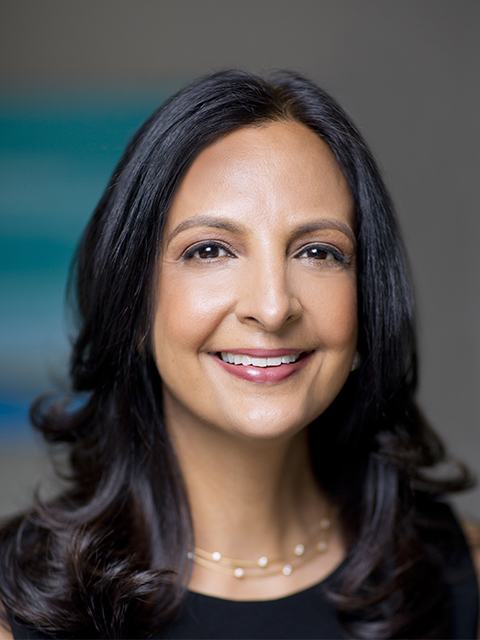 Rainu Kaushal, MD, MPH is an international expert and leader in the clinical effectiveness, cost effectiveness, and comparative effectiveness of various healthcare delivery interventions and models. Dr. Kaushal serves as Director of the Center for Healthcare Informatics and Policy (CHiP) and Frances and John L. Loeb Professor of Medical Informatics at Weill Cornell Medical College, the Director of Pediatric Quality for the Komansky Center for Children's Health at New York-Presbyterian Hospital, and the Executive Director of the Health Information Technology Evaluation Collaborative (HITEC) for New York State.
Dr. Kaushal's extensive research portfolio covers a range of topics central to healthcare delivery and reform, including health information technology (HIT), health information exchange (HIE), and novel models of health care delivery and provider payment. She studies the effects of these healthcare interventions on a diverse range of outcomes, including those related to health care quality, safety, costs, value, provider adoption, provider usage, and patient satisfaction. Dr. Kaushal has published more than 115 scholarly publications, has served on numerous national and international advisory committees, has formally consulted with other researchers as well as with policy makers, and has served on editorial boards for health care journals as well as on several study sections for the Agency for Healthcare Research and Quality. Dr. Kaushal is a frequent invited national and international speaker.
Dr. Kaushal holds multiple leadership positions. In 2007, Dr. Kaushal became the first Chief of the Division of Quality and Medical Informatics at Weill Cornell, a dynamic new Division formed to evaluate HIT as a cornerstone of health care reform; and in 2011, she became the first Director of CHiP, a multi-departmental academic center, which runs collaborative, robust programs in research, education, service and innovation – all with a goal to reform the healthcare system via informatics and technology. In these roles, she has assembled an extensive team of faculty members, including health service researchers, biostatisticians, computer scientists, informaticists, and policy experts, supported by project managers and research coordinators.
In 2005, Dr. Kaushal founded and became the Executive Director of HITEC, a collaborative involving four academic institutions from across New York State. HITEC has been responsible for conducting rigorous evaluations of the ambitious $1 billion New York State "HEAL NY" program, which was designed to reform the healthcare delivery system through targeted public investments in HIT and HIE projects. In her roles at CHiP and HITEC, Dr. Kaushal convened expert panels to develop conceptual models and identify measures for capturing the quality and value of electronic health records. The work of the quality panel had a strong influence on measures selected for the federal "Meaningful Use" program.
In addition, Dr. Kaushal serves as the Director of Pediatric Quality and Safety at the Komansky Center, striving to translate research learning into operational improvements. She also continues to clinically attend on the inpatient pediatric service at the Komansky Center.
Dr. Kaushal attended Harvard Medical School, and then completed her residency at Brigham and Women's Hospital and Children's Hospital in Boston, attaining double board certification in Internal Medicine and Pediatrics. She then completed the Harvard Clinical Effectiveness Fellowship while obtaining a Masters in Public Health from Harvard School of Public Health. She joined and remained on faculty at Harvard Medical School until 2006 when she joined the faculty of Weill Cornell Medical College.