Patrick J. Raue, Ph.D.
Psychiatry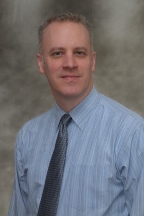 Patrick J. Raue, PhD is Associate Professor of Psychology in Psychiatry, Weill Cornell Medical College. Dr. Raue has clinical expertise in adult and geriatric mood and anxiety disorders. His primary therapeutic orientation is cognitive-behavioral.
Dr. Raue conducts research at the Institute of Geriatric Psychiatry on multiple aspects of late life depression, including patient preferences and shared decision-making approaches for depression, the effectiveness of psychotherapy among older adults, and suicidal ideation. He is currently funded by NIMH on a study on Shared Decision-Making for Elderly Depressed Primary Care Patients (R01 MH084872).￯﾿ᄑ@ Dr. Raue has expertise in psychiatric diagnoses and clinical assessment, developing partnerships and conducting research in medical and community settings, and developing and implementing depression care management and other psychosocial interventions.
Dr. Raue completed his undergraduate degree at The Catholic University of America, and received his Ph.D. in Clinical Psychology from the State University of New York at Stony Brook. He completed his internship at Montefiore Medical Center and has been working at the Weill Cornell Institute of Geriatric Psychiatry since 1996. Dr. Raue is a New York State licensed psychologist.
Accepting new patients.
To schedule an appointment:
Call – (914) 997-8684
Email – praue@med.cornell.edu