Paula W. Brill, M.D.
Pediatric Radiology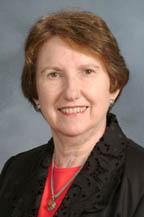 Paula W. Brill, M.D. is Professor of Radiology at Weill Cornell Medical College and Attending Radiologist at The New York-Presbyterian Hospital-Weill Cornell Center. Dr. Brill is also has an appointment in our Department of Pediatrics as Professor of Radiology in Pediatrics. Dr. Brill served as Chief of the Division of Pediatric Radiology and the Chair of the Radiology Quality Assurance Committee through June 30, 2013.
Dr. Brill earned her M.D. degree from Cornell University Medical College and completed residencies in Pediatrics and also in Radiology at The New York Hospital. She is Board Certified in both Pediatrics and Diagnostic Radiology with a Certificate of Added Qualifications (CAQ)in Pediatric Radiology.
Dr. Brill has achieved the status of "Fellow" in the American Academy of Pediatrics and the American College of Radiology. Her interests extend to all aspects of imaging of infants and children, with special interests in bone dyplasias and neonatal imaging. Dr. Brill is a member of the Medical Advisory Board of the Kathryn and Alan C. Greenberg Center for Skeletal Dysplasias at the Hospital for Special Surgery.
Dr. Brill has over 60 peer-reviewed articles published in medical journals and has authored six book chapters. Dr. Brill is a co-author of Bone Dysplasias: An Atlas of Genetic Disorders of Skeletal Development, published by Oxford University Press. She serves as a reviewer for several scientific journals and is a member of the Safety Committee of the Society for Pediatric Radiology. Dr. Brill is actively involved in resident and medical student teaching, including a popular elective in Pediatric Radiology for medical students and pediatric residents.
A summary of Dr. Brill's Education, Training and/or Faculty Appointments is listed as following:
Board Certifications:
1971 American Board of Radiology
1995 Certificate of Added Qualifications in Pediatric Radiology
2005 Maintenance of Certification in Pediatric Radiology
1970 American Board of Pediatrics
M.D.
1962 Cornell University Medical College

Residency in Pediatrics
1968 New York Hospital

Residency in Radiology
1971 New York Hospital