Philip Steven Barie, M.D.
Surgical Critical Care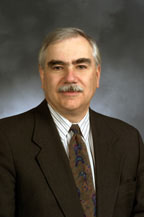 Dr. Philip S. Barie is Professor of Surgery at Weill Cornell Medical College and an attending surgeon at NewYork-Presbyterian/Weill Cornell Medical Center. A long-time member of the Department of Surgery, Dr. Barie specializes in high-risk surgery, trauma, surgical critical care, surgical infections, hernia repair, and gastrointestinal surgery. Dr. Barie is extremely active in the department, participating on various committees and plays a leadership role in the training of general surgery residents. Dr. Barie is also active nationally and internationally as a member of more than 20 learned surgical societies, serving on the board of directors or as an officer of several. He is the immediate past president of the New York State Society of Surgeons.

Dr. Barie was instrumental in expanding the Surgical Intensive Care Unit from 9 beds to 20 beds, with a resulting 115 percent increase in the volume of patients cared for, and has also achieved increases in the number and severity of trauma cases cared for by the Division. In addition, Dr. Barie spearheaded the introduction of continuous renal replacement therapy into NewYork-Presbyterian Hospital, along with percutaneous insertion of tracheostomies at the bedside.

Dr. Barie was named by both US News World Report and Castle Connolly as one of "America's Top Doctors" in 2011-2012. Dr. Barie's research interests are in the areas of outomes of critical illness, the effects of infection on the host, and multiple organ failure.
Phil Barie graduated from Boston University School of Medicine with a medical degree in 1977. From 1977 to 1979 he was a Junior Resident in General Surgery at New York Hospital-Cornell Medical Center. Dr. Barie then went to Albany Medical College of Union University as a National Research Service Award Fellow from 1979 to 1981, was a Fellow in Surgery at Cornell University from 1979 to 1981 and an Instructor in Physiology at Albany Medical College from 1980 to 1981. In 1981 Dr. Barie returned to New York Hospital-Cornell as a Senior Resident in General Surgery, Research Associate in the Burn Center until 1983. Finally, Dr. Barie was an Administrative Chief Resident from 1983 to 1984, became an Assistant Professor of Surgery at Cornell in 1984 and was promoted in 1989 to an Associate Professor of Surgery at Cornell. Since 1997 he has held the title of Associate Professor of Surgery with Tenure.