Natalia S. Ivascu, M.D.
Anesthesiology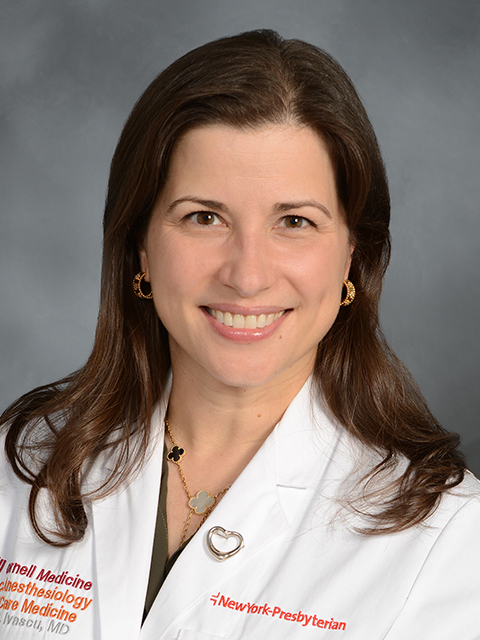 Dr. Natalia Ivascu is an Assistant Professor in the Department of Anesthesiology. She cares for patients as a Cardiac Anesthesiologist and Critical Care Intensivist in the Cardiothoracic Surgical Intensive Care Unit.
Dr. Ivascu completed her undergraduate studies in Cellular and Molecular Biology at the University of Michigan, in Ann Arbor. She went on to earn her medical degree from Wayne State University School of Medicine in Detroit, Michigan. She began her career at NewYork-Presbyterian Hospital/Weill Medical College as a resident in Anesthesiology. Dr. Ivascu completed an additional year of fellowship training at Cornell, in Cardiovascular Anesthesiology. She then spent a year at the Columbia University campus of NYPH as a fellow in Critical Care Medicine.
Dr. Ivascu is board certified in Anesthesiology and Critical Care Medicine. She is also a Diplomate of the American Board of Echocardiography, with certification in Advanced Perioperative Transesophageal Echocardiography. Dr. Ivascu splits her clinical time between providing anesthesia for cardiac surgery patients and taking care of post-operative cardiac and thoracic surgery patients as an Intensivist in the CT-ICU.