Marie V. Sanford, M.D.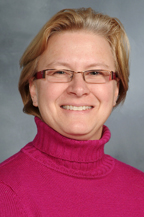 Dr. Marie Sanford completed medical school and her pediatric residency at The Mount Sinai Hospital. Following residency, she joined the staff at St. Vincent's Hospital in 1995 where she was the Program Director for the pediatric residency training program and worked in resident education for eight years. Dr. Sanford then joined a general pediatric practice in Manhattan, where she has worked since 2003. In addition, she has worked in a variety of clinical settings, including as a pediatric hospitalist at St. Vincent's and as director of a pediatric clinic program in Chelsea.
Dr. Sanford is Board Certified in Pediatrics.