Mary J Ward, Ph.D.
Child Development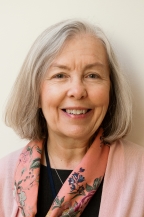 Dr. Mary J. Ward is an Associate Research Professor of Psychology in Pediatrics and Psychiatry. Her research focuses on issues relevant to the lives of young children, using methods from basic developmental science. Dr. Ward is especially interested in the study of special populations of infants and young children. Over the past 25 years, she has studied children with malnutrition, adolescent mothers and their children, children adopted from overseas, and the grandchildren of adults with HIV.
Dr. Ward has remained at the forefront of research on attachment, including assessment of attachment in infants, preschool children, adolescents, and adults. Her work has been supported by grants from the National Institutes of Health and private foundations and her work is published in peer-reviewed journals.
Dr. Ward received a bachelor's degree in psychology, graduating summa cum laude from Bucknell in 1978. She earned a Ph.D. in developmental psychology from the Institute of Child Development, University of Minnesota in 1983. That same year, she came to Cornell University Medical College (now Weill Cornell Medical College) as a postdoctoral associate in the Department of Pediatrics.