Lisa R. Witkin, M.D.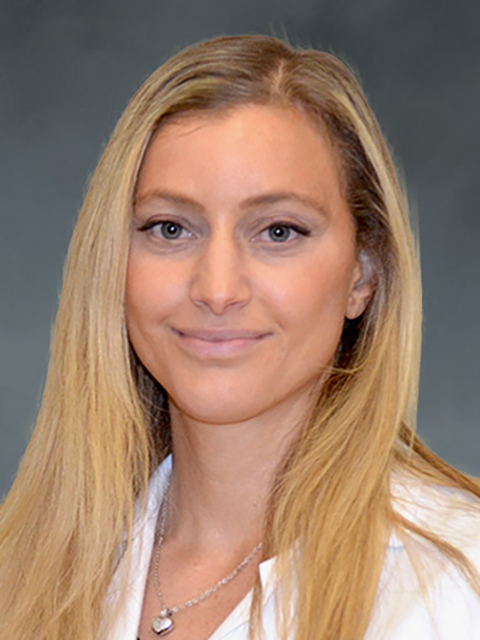 Dr. Lisa R. Witkin is a Board-Certified Anesthesiologist specializing in Interventional Pain Management.
Dr. Witkin is currently seeing paitents out of the Pain Medicine Division's Downtown Office, located across the street from NewYork-Presbyterian/Lower Manhattan Hospital at 156 William Street, 7th floor New York, NY 10038. She also sees patients out of our main office location at the Weill Greenberg Center.
---
Originally from Pennsylvania, Dr. Witkin attended Penn State University's Schreyer Honors College, where she earned a B.S. in Engineering Science, magna cum laude, with Honors in Bioengineering. She earned her MD at Johns Hopkins University, and she then completed a general surgery internship at the Johns Hopkins Hospital. Following her internship, Dr. Witkin completed an Anesthesiology Residency at the Hospital of the University of Pennsylvania. She then completed a pain management fellowship at the New York Presbyterian Hospital Tri-Institutional Fellowship Program (Weill Cornell Medical College, Hospital for Special Surgery, and Memorial Sloan-Kettering Cancer Center).
Committed to patient care, Dr. Witkin's clinical interests encompass a wide range of pain conditions. Some of her specialties include acute and chronic post-surgical pain, neck and spine disorders, musculoskeletal disorders, cancer-related pain, neuropathic pain, and chronic regional pain syndrome. Her treatment goal is to utilize a multi-modal approach which is customized to each patient. This approach alleviates a patient's pain and suffering in order to improve physical and mental functioning as well as overall quality of life. This may include initiating and optimizing medications, physical and occupational therapy, behavioral medicine techniques, and minimally-invasive fluoroscopic and ultrasound-guided interventional therapies. More advanced interventions including spinal cord stimulation and intrathecal pump therapy may also be offered when indicated.
Dr. Witkin practices evidence-based medicine and uses a multidisciplinary approach in collaboration with Neurosurgery, Neurology, Orthopedic Surgery, Psychiatry, Rehabilitative Medicine, and complimentary and alternative medical specialists. Active not only in patient care but also in research, she has numerous publications and presentations to her credit.