Leonard N. Girardi, M.D.
Cardiothoracic Surgery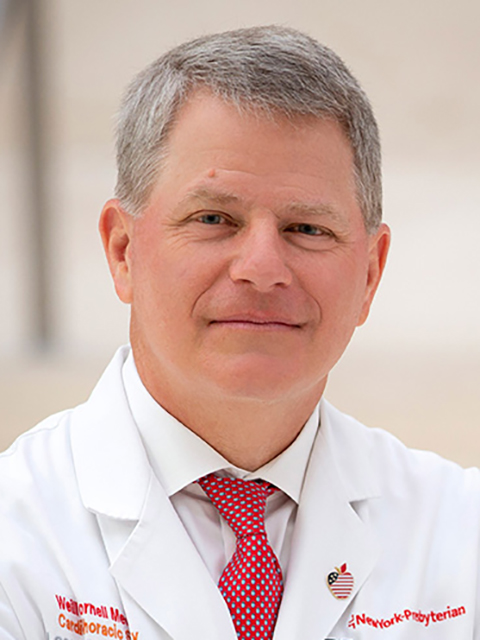 Because of my good fortune in training with some of the pioneers in general and cardiac surgery, I had opportunities to join the faculty of many well established cardiovascular surgery programs throughout the country. I chose to return to Weill Cornell because I could not find a program anywhere in the United States that could provide the same high level of care to patients that the nurses, anesthesiologists and technicians do here at Weill Cornell. I take great pride in being a member of a team that can handle the most complex patient situation, regardless of the time, whether day or night, the circumstances or the nature of the problem."
Dr. Leonard N. Girardi is a Professor of Cardiothoracic Surgery in the Department of Cardiothoracic Surgery at New York Presbyterian-Weill Cornell Medical Center. He is also an Associate Attending Surgeon at the Memorial-Sloan Kettering Cancer Center.
Dr. Girardi completed his undergraduate studies at Harvard University in 1985, obtaining a degree in biochemistry. He pursued his medical education at Cornell University Medical College and completed his residency in general surgery at Cornell Medical College, where he remained as a resident in Cardiothoracic Surgery. Dr. Girardi graduated from the program in 1996 under Dr. O. Wayne Isom, his Chairman at present. After completion of a fellowship in aortic surgery at Baylor, Dr. Girardi assumed his present position at New York Presbyterian-Weill Cornell Medical Center.
Dr. Girardi is committed to training the next generation of cardiothoracic surgeons and teaches medical students and residents on all levels. He is a member of numerous surgical societies, including the American Association of Thoracic Surgery, Society of Thoracic Surgery, The DeBakey International Surgical Society and the American College of Surgeons. He has published extensively on multiple topics in cardiovascular and aneurysm surgery and has given many lectures at regional and national surgical meetings.
Dr. Girardi has four sons, Nicholas, Henry, Edward, and Anthony.