Kenneth R. Perrine, Ph.D.
Neuropsychology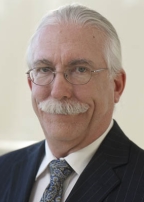 I had the pleasure of graduating from Cornell University in Ithaca, New York and am now providing neuropsychological services at NY Presbyterian Hospital/Weill-Cornell Medical College. As a neuropsychologist, I enjoy being able to see the patient in a holistic fashion, incorporating life circumstances, family setting, and personality in addition to their neurological functioning. For me, understanding the brain and its two-way interaction with behavior is a fascinating scientific undertaking that is enhanced by the interpersonal relationship with the patient. My goal is to undertand the person as a whole, and help integrate their neurological functioning with the rest of their activities to achieve the best possible quality of life.
Dr. Perrine is a board-certified clinical neuropsychologist who has been affiliated with Weill-Cornell College of Medicine NY Presbyterian Hospital/Weill-Cornell since 1999. He received his undergraduate degree in Psychology from Cornell University and his Ph.D. in Clinical Psychology from the University of Kentucky. He completed an internship & later worked as the staff neuropsychologist at the VA Hospital in East Orange, NJ. He is currently a Clinical Neuropsychologist at NYP/Weill-Cornell Medical Center, and an Assistant Professor of Neuropsychology in the Dept. of Neurological Surgery at Weill-Cornell College of Medicine. He sees patients for pre-surgical evaluations prior to surgery for epilepsy, Parkinson's disease, and tumor resection, as well as a variety of other disorders to determine the presence, breadth and extent of cerebral dysfunction for treatment planning. He is part of the Pediatric Concussion Clinic for which he sees children with mild TBI or concussions, and is also the consulting neuropsychologist for the NY Jets and the NY Islanders sports teams where he evaluates players with concussions. His clinical work and research interests include clinical neuropsychology, epilepsy, movement disorders, dementia, traumatic brain injury/concussion, brain tumors, and other conditions affecting cerebral functioning.
~~~
Dr. Perrine sees patients at:
520 East 70th Street (east of York Avenue)
Starr Pavillion, Room 651
New York, NY
~~~
For more information:
Weill Cornell Brain and Spine Center