Kathryn Bleiberg, Ph.D.
Psychology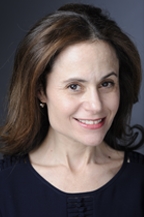 Dr. Bleiberg is an Associate Professor of Psychology in Clinical Psychiatry in the Department of Psychiatry at Weill Cornell Medical Center. In her private practice, Dr. Bleiberg provides short and long-term psychotherapy to individuals and couples. She has expertise in the treatment of depression, anxiety and interpersonal difficulties related to life transitions, relationship issues, grief, and past abuse and other traumas. She specializes in the treatment of difficulties arising during and after pregnancy, following pregnancy loss, and during the transition to parenthood.
In addition to her private practice, Dr. Bleiberg teaches and supervises psychiatric residents and is an attending psychologist in the Payne Whitney Women's Program (www.pwwp.org).
Dr. Bleiberg is an expert in Interpersonal Psychotherapy (IPT), a time-limited, empirically-grounded treatment that focuses on the relationship between current mood and interpersonal functioning. She has assisted in the adaptation of IPT for the treatment of posttraumatic stress disorder, grief following miscarriage, depression during pregnancy and borderline personality disorder.
Dr. Bleiberg received her undergraduate degree from Brandeis University and her doctorate in clinical psychology from the Derner Institute of Advanced Psychological Studies at Adelphi University. She did her internship and post-doctoral fellowship in the Department of Psychiatry at New York Presbyterian Hospital.

To schedule appointments, call 646-962-2823 or email klb2003@med.cornell.edu
Location: 315 E. 62nd Street 5th Fl, NY, NY 10065