John Warren Barnhill, M.D.
Psychiatry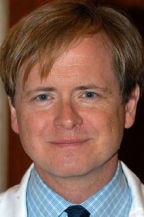 John Barnhill, MD is Vice Chair for Psychosomatic Medicine and DeWitt Wallace Senior Scholar within the Department of Psychiatry and Professor of Clinical Psychiatry and Public Health at WCMC.
An Attending Psychiatrist at NYPH/WCMC, Dr. Barnhill is Chief of its Psychiatric Consultation-Liaison Service. He is also Chief of the Division of Psychiatry at the Hospital for Special Surgery. In these roles, he helps supervise a team of students, residents, and attending psychiatrists who perform psychiatric consultations throughout HSS, NYPH/Weill Cornell, and NYPH/Lower Manhattan. He also serves as the psychiatric liaison to cardiology and the heart transplant service at NYPH/Weill Cornell.
Dr. Barnhill is Site Director for the Psychosomatic Medicine fellowship that is run jointly at NYPH/WCMC and Memorial Sloan-Kettering Cancer Center and the Site Director for the NYPH/WCMC geriatric psychiatry fellowship. He is also a Lecturer in Psychoanalysis at the Columbia University Center for Psychoanalytic Training and Research.
After having been its chair from 2009-11, Dr. Barnhill is the senior councilor for the Medical College's General Faculty Council . He has a secondary appointment in Public Health, primarily related to his work on the NYPH/WCMC Ethics Committee. He is involved in a variety of local and national committees, including currently serving as president of the Society for Liaison Psychiatry. He also serves on the editorial board of American Psychiatric Publishing (APP), the book publishing arm of the American Psychiatric Association.
Dr. Barnhill's international focus has been on Africa, where he is on the WCMC Faculty Committee for the Weill Bugando Medical College in Mwanza, Tanzania. In that role, he has directly taught Tanzanians at various levels of their medical training, has mentored psychiatry residents in Tanzania who are visiting from Weill Cornell, and has supervised NYPH/WCMC psychiatry residents while they are working in Mwanza. To further this effort, he serves on the International Psychoanalytic Association's Committee to the United Nations.