Jai S. Perumal, M.D.
Neurology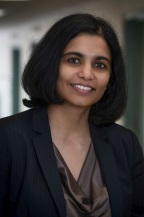 Jai S. Perumal, MD is Assistant Professor in the Department of Neurology and Neuroscience at Weill Cornell Medical College and Attending Neurologist at NewYork-Presbyterian Hospital/Weill Cornell Medical Center. She is also part of the clinical staff at the Judith Jaffe Multiple Sclerosis Center at NYPH/WC. Her board certification in Neurology consists of additional specialized training in demyelinating disorders including multiple sclerosis.
Dr. Perumal received her medical degree from Stanley Medical College in India. She completed her internship in internal medicine and residency in neurology at Wayne State University in Detroit, Michigan. She was chief resident in neurology. She then completed her two year fellowship in clinical neuro-immunology including multiple sclerosis at Wayne State University. She is a recipient of the Sylvia Lawry Fellowship of the National Multiple Sclerosis Society. She has presented at several neurology meetings and conferences and has published in peer reviewed journals.

Dr. Perumal's research interests include studying disease phenotypes in MS and MS variants including Devic's disease or neuromyelitis optica, central nervous system manifestations of other autoimmune diseases like SLE, sarcoidoisis and MS therapeutics and ethnic influences on disease characteristics.