Joel M. Friedman, D.D.S.
Oral and Maxillofacial Surgery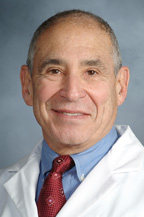 Joel M. Friedman, DDS, is anAssociate Professor of Clinical Surgery at Weill Cornell Medical College and an Associate Attending Surgeon at NewYork-Presbyterian/Weill Cornell Medical Center.

A board-certified and nationally-renowned oral surgeon, Dr. Friedman's primary clinical interests include the full specturm of oral and maxillofacial surgery, including arthroscopic, open and replacment of temporomandibular joint derangements, dento-alveolar surgery and facial trauma, surgical correction of jaw deformaties and state-of-the-art dental implants.

As co-director of the Weill Cornell Dental Implant Center, Dr. Friedman offers patients a unique, multidisciplinary approach, personalized attention, advanced 3-D imaging capabilities and the highest quality, most affordable dental care.

For more information about Dr. Friedman and the clincal expertise offer by Weill Cornell Dental Associates click below: www.cornellsurgery.org/patients/services/dentistry-oral-maxillofacial/expertise.html
Dr. Friedman received his DDS in 1968 from the Columbia University School of Dental and Oral Surgery. He completed his training in oral and maxillofacial surgery at Bronx Municipal Hospital Center-Albert Einstein College of Medicine in 1971. Dr. Friedman achieved certification from the American Board of Oral and Maxillofacial Surgery and the National Dental Board of Anesthesiology. Prior to joining Weill Cornell, he was an active member in the Department of Hospital Dentistry of NewYork-Presbyterian Hospital/Columbia University Medical Center since 1994.
Dr. Friedman practices the full scope of oral and maxillofacial surgery. He plays a leadership role in the residency training program; his responsibilities include supervision and education of oral and maxillofacial surgery and general practice dentistry students.
Dr. Friedman is a member of many professional societies, including the American Dental Society of Anesthesiology; American Society of Oral and Maxillofacial Surgery; the American Dental Society and Bronx Dental Society. He has also served in many leadership positions in several professional societies, and his research is widely published in peer-reviewed journals.