James Lawrence Rebeta, Ph.D.
Psychology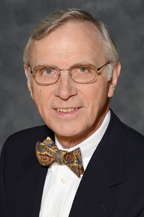 James L. Rebeta, PhD is the interim Associate Director of Psychology in the Department of Psychiatry with responsibilities for Payne Whitney Westchester. He also co-directs the Neuropsychological Testing Service there, providing clinical service in addition to teaching and supervising graduate level trainees.
Dr. James L. Rebeta received his Ph.D. in clinical psychology from The American University in Washington, DC, following his internship at the Indiana University School of Medicine in Indianapolis, IN. Dr. Rebeta completed a National Cancer Institute neuropsychology postdoctoral fellowship in the Psychiatry Service at Memorial Sloan-Kettering Cancer Center in New York. Subsequently, he joined the faculty of the Weill Medical College of Cornell University and currently is an Assistant Professor of Psychology in Psychiatry. He has worked with adult and child populations as staff psychologist and until December 1999, was acting director of Bard House, the Children's Day Hospital, at New York-Presbyterian Hospital's Westchester Division in White Plains.
Licensed in New York and Pennsylvania, Dr. Rebeta is a registrant of the National Register of Health Service Providers in Psychology, member of numerous professional organizations and conducts a private practice in New York and White Plains offering both neuropsychological evaluations and psychotherapy.
Office hours are:
Monday thru Wednesday - 8:00am to 7:00pm
Thursday - 8:00am to 4:30pm
Friday - 8:00am to 6:00pm
Saturday - By appointment
To schedule appointments:
Call - (914) 997-5776 [or]
Email at jlr2001@med.cornell.edu