Jennifer Kurtz, M.D.
Neonatology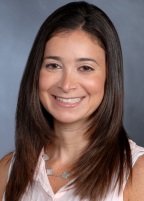 Nothing makes me happier than seeing a parent take their baby home from the NICU. My goal is to work as a team with medical personnel and families to take the very best care of your child.
Dr. Jennifer Kurtz earned a Bachelor of Arts degree in Sociology from Emory University. She graduated with a medical degree (DO) from Nova Southeastern University College of Osteopathic Medicine. She completed both her residency training in pediatrics, as well as a fellowship in neonatal-perinatal medicine at Cohen Children's Medical Center of New York at the North Shore-Long Island Jewish Hospital System.