June Harumi Koizumi, M.D.
Cytopathology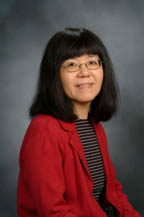 Dr. Koizumi is an expert diagnostic cytopathologist with special expertise in exfoliative cytology and interpretion of fine-needle aspiration samples.
Dr. Koizumi received her B.A. degree from the University of Chicago and M.D. from the University of Illinois (in Chicago). She completed a residency in anatomic and clinical pathology at Northwestern University Medical Center in Chicago, followed by a fellowship in cytopathology at Montefiore Medical Center in the Bronx, New York.