Jeffrey Howard Kern, M.D.
Pediatric Cardiology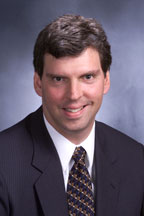 I practice Pediatric Cardiology, caring for children with all types of heart disease. I perform non-invasive testing, including stress tests, tilt table tests, electrocardiograms, and echocardiograms.
Jeffrey Kern is a Clinical Associate Professor of Pediatrics in the Division of Pediatric Cardiology at the Weill Cornell campus of the NewYork-Presbyterian Hospital.
Dr. Kern performs a variety of non-invasive tests, including exercise stress tests, tilt-table tests, stress electrocardiography, holter monitoring and echocardiography. He sees patients at the Weill Cornell campus as well as at Flushing and Jamaica Hospitals.
Dr. Kern completed his undergraduate degree at Yeshiva University and his medical degree at the Albert Einstein School of Medicine. After completing a residency in General Pediatrics at the Mount Sinai Medical Center in New York, Dr. Kern completed further training in pediatric cardiology at the Babies and Children's Hospital of Columbia Presbyterian where he completed a fellowship.
In addition to his clinical work, Dr. Kern has published extensively on a variety of topics, including early results and developmental outcomes after surgical repair of hypoplastic left heart syndrome, arrhythmias and their management in the setting of congenital heart disease, and fetal echocardiography and its impact on modern pediatric cardiology.