James H. Kocsis, M.D.
Psychiatry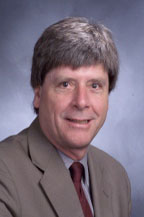 James H. Kocsis, MD is a Professor of Psychiatry at Weill Medical College of Cornell University, Attending Psychiatrist at the New York-Presbyterian Hospital and Director of the Affective Disorders Research Program at the Payne Whitney Psychiatric Clinic, all located in New York, New York. In addition, Dr. Kocsis is a member of the Adjunct Faculty at Rockefeller University.
Dr. Kocsis received his doctorate from Cornell University Medical College and went on to complete an internship in Internal Medicine at North Shore University Hospital and a residency in Psychiatry at the Payne Whitney Clinic, New York-Presbyterian Hospital.
He is a Fellow of the American Psychiatric Association and the American College of Neuropsychopharmacology. Dr. Kocsis is also a member of the Psychiatric Research Society and the American Society of Clinical Psychopharmacology.
His research interests include Pharmacotherapy and Psychotherapy of Dysthymia and Chronic Depression, as well as Depression in special populations such as substance abusers and patients infected with the Human Immunodeficiency Virus. He is well published, having authored or co-authored numerous journal articles and books including the "Diagnosis and Treatment of Chronic Depression."
To schedule appointments:
Call - (212) 746-5913 [or]
Email - jhk2002@med.cornell.edu
Office hours:
Monday and Wednesday 9:00 am to 7:00 pm
Tuesday and Thusday 9:00 am to 4:00 pm