Geoffrey W. Bergman, M.B.,B.S.
Interventional Cardiology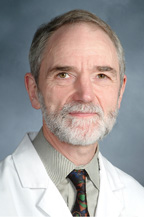 My professional focus is equally directed on the direct care of patients intimately combined with teaching Fellows diagnostic and interventional therapeutic cardiac procedures in the catheterization laboratory. I consider it a significant privilege to work side by side with so many other experts in the provision of excellent health care. In particular Faculty status at Cornell provides me with the time and opportunity to practice the discipline of cardiac catheterization in the most professional manner. I greatly enjoy the responsibility of teaching Fellows the skills and importance of the catheterization laboratory. Combining this with an interest in clinically based outcomes type research completes my busy schedule.
A summary of Dr. Bergman's Education, Training and/or Faculty Appointments is listed as following:
1971 B.Sc. - London Univervisty - London, UK
1974 M.B., B.S. - Guys Hospital Medical School - London, England
1975 Internship, General Surgery & Internal Medicine - Guys Hospital Medical School - London, England
1976 Residency, General Medicine - Guys Hospital - London, England
1979 Fellowship, Cardiology - Kings College Hospital - London, England
1977 Residency, Cardiology - National Heart Hospital - London, England
1986 Fellowship, Interventional Cardiology - Ochsner Clinic - New Orleans, LA
1989 Assistant Professor/Attending - The New York Hospital Cornell Medical College
1995 Associate Professor/Attending - The New York Hospital Cornell Medical College