Gerald M. Loughlin, M.D.
Pediatric Pulmonology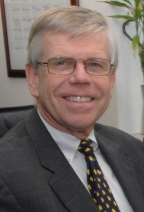 My clinical expertise is in disorders of breathing during sleep (sleep apnea), difficulty to control asthma, and chronic lung disease in children. I also work with children who have respiratory symptoms associated with dysfunctional swallowing and gastroesophageal reflux.
On NYP's YouTube channel: Dr. Loughlin talks about his work as a pediatric pulmonologist [VIDEO]

Gerald M. Loughlin, M.D., M.S. is the Nancy C. Paduano Professor and Chairman, Department of Pediatrics, and the Senior Associate Dean for International Clinical Planning at Weill Cornell Medical College. He is also the Pediatrician-in-Chief at the NewYork-Presbyterian's Phyllis and David
Komansky Center for Children's Health.

Dr. Loughlin received his M.D. from the University of Rochester and a Master's of Science (M.S.) in Business Health Care Finance and Administration from Johns Hopkins University. He has served on the Board of Directors of several major healthcare organizations, including the Board of the American Thoracic Society and the Mount Washington Pediatric Hospital in Baltimore.

Dr. Loughlin is an internationally recognized authority on pediatric respiratory diseases, including asthma, cystic fibrosis, and sleep apnea. He is board certified in pediatrics and pediatric pulmonology. The recipient of many awards and honors, Dr. Loughlin is ranked as one of New York Magazine's "Best Doctors" and Castle Connolly's "America's Top Doctors." He has authored numerous publications, and is co-editor of two textbooks focused on diagnosis and management of respiratory diseases in children, and pediatric sleep and breathing disorders.