Gabrielle H. Silver, M.D.
Psychiatry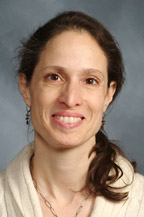 Gabrielle H. Silver, MD maintains a practice in adult, child and adolescent psychiatry with a special interest in psychoanalytically informed therapy. She has expertise in child development and parent-child work, as well as work with medically ill children.
Dr. Silver began her medical career at Albert Einstein College of Medicine, and trained in Pediatrics, Psychiatry, and Child Psychiatry first at Brown University and then at Mt. Sinai Hospital in NYC. She went on to complete a fellowship in Infant Psychiatry at New York Presbyterian Hospital-Weil Cornell. Dr. Silver currently works at Cornell as the Consultation Liaison Psychiatrist to Pediatrics as full time faculty in the Department of Child and Adolescent Psychiatry. She is also a candidate at the New York Psychoanalytic Institute.
Her practice is available for consultations, psychotherapy and psychopharmacology.
To schedule an appointment:
Call - (212) 746-3864.