Ellen Cowen Meltzer, M.D.
Internal Medicine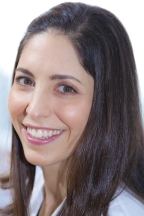 Dr. Meltzer is a fellowship trained General Internist. With her particular expertise in Preventive Medicine, she engages patients in measures to improve their own health while providing comprehensive care. Dr. Meltzer values the long-term patient relationships that being an Internist affords her and strives to provide all patients with personalized primary care.
Dr. Meltzer received her AB in Spanish from Bowdoin College in Brunswick, Maine, where she was on the Dean's List. She then attended the Columbia University Premedical Program before pursuing her medical degree at Jefferson Medical College in Philadelphia. She was an Intern and Resident in Internal Medicine, a Resident in Preventive Medicine, and a Fellow in General Internal Medicine, all at Boston University Medical Center, where she was honored with the R. Knight Steel Award in Geriatric Medicine. She was a Fellow in the CREST Program, an NIH K3-funded Clinical Research Training Program, while pursuing her MSc degree in Epidemiology at Boston University School of Public Health.
Prior to joining New York-Presbyterian Hospital/Weill Cornell Medical Center in 2011, Dr. Meltzer held academic positions as Teaching Associate, Clinical Fellow, and Assistant Professor of Medicine at Boston University School of Medicine and was an Attending Physician at affiliated hospitals. Presently she is an Assistant Attending Physician and an Assistant Professor of Medicine at Weill Cornell Medical College. She is a Fellow of the American College of Physicians.
In addition to maintaining an active clinical practice, Dr. Meltzer is an Assistant Professor of Public Health in the Division of Medical Ethics, where she conducts research in novel life-sustaining therapies and their ethical implications. She serves as a Clinical Ethicist at Weill Cornell Medical Center and teaches medical ethics at Weill Cornell Medical College. She is a member of the NewYork-Presbyterian Medical Ethics Committee and serves on the Ethics Committee for the New York State Chapter of the American College of Physicians.