Erica Cargill Jones, M.D.
Cardiovascular Disease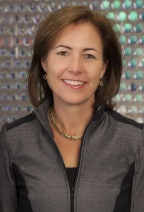 Dr. Jones received her undergraduate degree from Northwestern University. In 1992, she received her medical degree from New York Medical College in Valhalla, New York. She completed her residency training in Internal Medicine, and fellowship in Cardiology at the New York Hospital-Cornell Medical Center in 1998.
Dr. Jones is the Director of the Inpatient Telemetry Unit . She is responsible for the academic curriculum for the students and residents when they rotate on the cardiology/telemetry unit. She also teaches Clinical Diagnosis for second and third year medical students and is a Teaching Attending Physician throughout the academic year. She has been a Student Mentor and participates in clinical rotations with first year medical students.
Dr. Jones became an Associate Professor of Clinical Medicine at New York Presbyterian Hospital- Weill Cornell in 2004, and is the Program Directior of the Division's Cardiolovascular Fellowship Program.
Dr. Jones is a diplomat of the American Board of Internal Medicine and the American Board of Internal Medicine, Cardiovascular Disease. She is a member of the American Medical Association, American College of Physicians, and American College of Cardiology.
A summary of Dr. Jones's Education, Training and/or Faculty Appointments is listed as following:
1992 M.D. - New York Medical College
1993 Internship, Internal Medicine - New York Hospital
1995 Residency, Internal Medicine - New York Hospital
1998 Fellowship, Cardiology - New York Presbyterian Hospital