Daniel W. Skupski, M.D.
Maternal-Fetal Medicine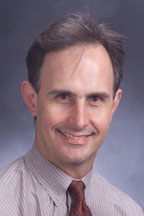 Dr. Daniel Skupski practices at Weill Cornell Ob/Gyn's 68th Street offices. He specializes in high-risk obstetrics.

"There's always more to learn. I believe that there is something better out there in the world that I want to experience."
Specialists in Maternal Fetal Medicine receive years of specialized training in the diagnosis and treatment of rare problems that can endanger the safe delivery of a healthy baby. For Dr. Daniel Skupski, this has led to a career-long commitment to expanding his areas of expertise.
Dr Skupski has spent many years studying the conditions that can interact with and complicate pregnancies. His research has ranged from issues of multiple gestations, to diagnosis and treatment of fetal conditions, to management of pregnancies complicated by conditions such as hypertension, diabetes and cervical abnormalities. His research success has led to the publication of many peer-reviewed scientific journal articles and he has served on the editorial boards of the Ultrasound Review of Obstetrics and Gynecology and the Journal of Maternal Fetal Medicine.
While his focus on research suggests an attraction for new ideas, Dr. Skupski has always been interested in working directly with people—harnessing the tools of science and technology to improve the lives and health of individuals. His favorite aspect of his practice at Weill Cornell is the opportunity to connect with his patients on a personal level, educate them about what is going on within their bodies, and help them participate successfully in the "magic moment of birth."
In addition to the practice and study of medicine, Dr. Skupski is passionate about snowboarding, running marathons and studying history.
"I ALWAYS remember NEVER to say two words in medicine: ALWAYS and NEVER."
A graduate of Albion (MI) College, with a degree in biology, Dr. Skupski received his M.D. from the University of Michigan Medical School. He completed his residency and was Chief Resident at Hurley Medical Center, Flint, MI, and completed a Fellowship in Maternal-Fetal Medicine at NewYork-Hospital Hospital/Weill Cornell Medical Center. He accepted a faculty appointment at Weill Cornell Medical College in 1994.