David G. Stein, M.D.
Anesthesiology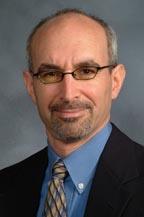 Dr. Stein is the Director of the Residency Program for the Department of Anesthesiology. Dr. Stein's primary practice areas are pediatric anesthesia and pediatric cardiac anesthesia.

Dr. Stein's areas of interest include Medical Simulation, Difficult Airway Management and Informatics in Anesthesiology. In addition to his clinical practice, Dr. Stein prioritizes resident education.