Dimitry Francois, M.D.
Psychiatry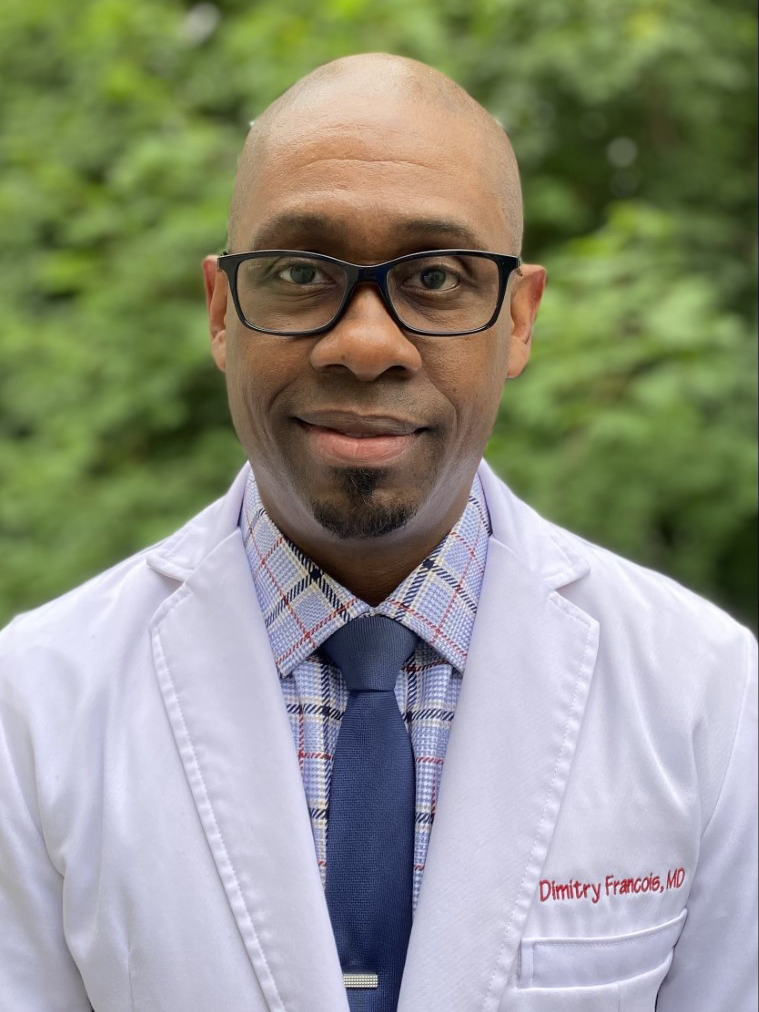 Dimitry Francois, M.D. currently serves as Instructor in Psychiatry and Assistant Attending at the Department of Psychiatry, Payne Whitney Westchester of New York Presbyterian Hospital, Weill Medical College of Cornell University. He is board certified in General Psychiatry and has expertise in cultural issues relevant to the African American and Caribbean population.
As a full time faculty member, Dr. Francois works as an Attending Psychiatrist in both the inpatient (Personality Disorders unit) and outpatient (Schizophrenic Clinic) departments. In addition to his clinical duties, he also teaches and supervises geriatric psychiatry fellows, psychiatry residents and medical students. He also serves on the ECT and Geriatric Residency Education Committees.

Dr. Francois received his medical degree from the State University of Haiti in 2000 and trained in Psychiatry at The Brookdale Hospital Medical Center in Brooklyn where he served as chief resident during the academic year 2008-2009. He then went on to complete a fellowship in Geriatric Psychiatry at the NewYork-Presbyterian Hospital Westchester Division, Cornell University.

He is currently an active member of the American Psychiatric Association, the American Geriatric Psychiatry Association and the Haitian American Psychiatrist Association.

Dr. Francois practices in English, French and Creole. His areas of interest include depression in elderly, psychopharmacology and neuropsychiatric disorders.