David J. Brillon, M.D.
Endocrinology, Diabetes and Metabolism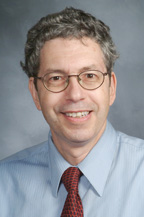 Endocrinology, with its emphasis on diagnostic reasoning and the interpretation of myriad metabolic profiles and hormonal feedback loops, has fascinated me since medical school. During my clinical training as a medical resident, I witnessed the dramatic improvement in the health of patients when replacement therapy, such as insulin or thyroid hormone, is supplied to individuals with endocrine deficiencies.

The scientific interest and ability to significantly improve the lives of my patients led me to pursue a career in endocrinology. For the past 24 years, I have been involved with research in the hormonal control of glucose metabolism as well as clinical studies evaluating the effect of glucose control on the complications of diabetes mellitus.
Dr. David Brillon has been treating patients with both type 1 and type 2 diabetes for nearly 20 years. He has been involved in many diabetes studies (see Research Profile for current trials). He serves as the Program Director for the Fellowship Program in Endocrinology and Metabolism.