Cynthia Ann Lien, M.D.
Anesthesiology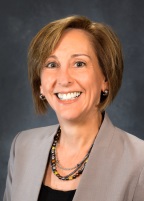 Dr. Lien earned her Bachelor of Science degree from Brown University in 1980 and her Doctor of Medicine degree from Columbia University, College of Physicians and Surgeons in 1985. After an internship in internal medicine at Lenox Hill Hospital in New York City, she returned to Columbia University for her residency in Anesthesiology. She completed her residency in 1989 and joined the faculty at Weill Medical College of Cornell University where she is currently the Vice Chair for Academic Affairs and a Professor of Anesthesiology. Dr. Lien performs anesthesia for all patients undergoing complex surgical procedures but has a special interest in providing anesthesia for patients undergoing neurosurgical procedures.

Dr. Lien has been the Chair of the Section on Anesthesiology and Resuscitation of The New York Academy of Medicine since 2002 and is the Chair of the Subcommittee on Resident Research of the NYSSA. She has been on the Academic Anesthesia Committee of the NYSSA since its inception. In 2007 she co-chaired the First Annual New York State Conference for Residents and Fellows in Anesthesiology.
Dr. Lien has been on the Subcommittee on Geriatric Anesthesiology and was on the Subcommittee for Neuromuscular Transmission until 2009, having been the section's Chair from 1999- 2007. She has been an ABA examiner since 1994 and is a member of the Joint Council on In-Training Examinations.
Dr. Lien's research has involved the study of the pharmacokinetics and pharmacodynamics of neuromuscular blocking agents as well as the impact of advanced age on their pharmacology. Her studies have examined factors influencing recovery from neuromuscular blocking agents, ways to predict the time course recovery from mivacurium-induced neuromuscular block and inter-patient variability of recovery of neuromuscular function.
Like all Weill Cornell Physicians, Dr. Lien is committed to delivering outstanding medical care with compassion and concern for each patient. Weill Cornell Physicians are academic leaders responsible for many health-restoring medical breakthroughs and advances.