Brendon Watson, M.D., Ph.D.
Adult Psychiatry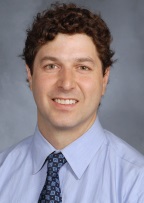 Brendon O. Watson, M.D. is an Instructor in Psychiatry at the Weill Cornell Medical College and an Assistant Attending Psychiatrist at New York-Presbyterian Hospital in the Department of Psychiatry. His practice focuses on a combination of pharmacologic therapy and psychodynamic psychotherapy for a range of disorders and difficulties
Dr. Watson has M.D. and Ph.D. degrees from Columbia University and completed his psychiatry residency at Weill Cornell Medical Center. He continues to actively pursue research topics related to emotional processing in animal models and has a related clinical focus in affective disorders, anxiety disorders and personality disorders.

His clinical approach uses a combination of medication therapy and psychodynamically-oriented talk therapy. Dr. Watson has also had specialized training in Transference Focused Psychotherapy and has special interest in patients with narcissistic personality structures and Narcissistic Personality Disorder.

Dr. Watson has received numerous awards and recognitions both from his department and from national organizations including the Samuel W. Perry III Distinguished Award for Psychiatric Medicine, the American Psychiatric Association-Lilly Research Fellowship for 2013 and the National Institute of Mental Health's Outstanding Resident Award.