Barry Kosofsky, M.D., Ph.D.
Child Neurology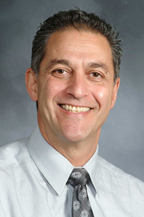 Dr. Barry Kosofsky is the Horace W. Goldsmith Foundation Professor of Pediatrics and Chief, Division of Pediatric Neurology at NewYork-Presbyterian Hospital/Weill Cornell Medical Center and the Director of the Horace W. Goldsmith Foundation Laboratory of Molecular and Developmental Neuroscience. He is also a Professor of Pediatrics and Professor of Neurology and Neuroscience at Weill Cornell Medical College as well as an Attending Pediatrician at NewYork-Presbyterian Hospital. He is Board Certified in Neurology with Special Competence in Child Neurology.

After receiving a B.A., M.A. in Biophysics at Johns Hopkins University, Dr. Kosofsky entered Johns Hopkins University School of Medicine, where he was awarded his medical degree (M.D.) and a Ph.D. in Neuroscience. He completed his pediatric residency training at Children's Hospital in Boston. Following residency, Dr. Kosofsky served as Assistant Resident/Chief Resident at Massachusetts General Hospital in Boston, where he also completed a Post-Doctoral Fellowship in the MGH-East Molecular Neurobiology Laboratory. In 1992, he was appointed Instructor of Neurology at Harvard Medical School and joined the staff of Massachusetts General Hospital.

He joined Weill Cornell following 19 years at Harvard Medical School, where he was an Associate Professor of Neurology, and Massachusetts General Hospital, where he was an Associate Neurologist and Director of the Child Neurology Residency Training Program. Dr. Kosofsky currently serves as the Co-Chair of the Long Range Planning Committee for the Child Neurology Society.

Research Summary

In addition to his clinical and administrative roles, Dr. Kosofsky is a clinician scientist who has developed and studied animal models of diseases, which affect human brain development. The goal of his studies is to gain mechanistic insights into such diseases, as a starting point for improved diagnosis and potentially therapy for affected infants and children.

An important component of his research program is focused on understanding the consequences of intrauterine exposure to drugs of abuse. He has pursued an animal model (in mice) to study neuropathologic, behavioral, electrophysiologic and neurochemical alterations induced by gestational exposure to cocaine, and pursues molecular analyses to better understand their molecular underpinnings.

In addition, he utilizes high-resolution structural (MR microscopy) and functional (fMRI) magnetic resonance brain imaging methods in rodents to identify structural and functional consequences of recurrent exposure to cocaine, including studies in adult animals. He has also applied computer-based methods for morphometric analyses of the MR scans of infants and children following intrauterine exposure to drugs of abuse. His approach is to use such sophisticated imaging methods as a foil for bi-directional translational research, which he is applying to study the impact of prenatal exposure to drugs of abuse on the developing brain.