Barbara Lee Flye, Ph.D.
Child and Adolescent Psychology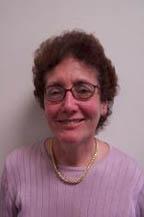 Barbara L. Flye, PhD specializes in psychological and neuropsychological assessment of children, adolescents and adults.

Dr. Flye is an Associate Professor of Psychology in Clinical Psychiatry. She specializes in the evaluation and treatment of children, adolescents and their families. She founded along with P. Kernberg, M.D. and J. Hariton, PH.D. the children of divorce treatment program at Payne Whitney -Westchester.
As a member of the faculty, she teaches and supervises, medical students, residents and Psychology trainees. She has been recognized as an outstanding teacher, winning four "Teacher of the Year" awards from both resident in Child and Adolescent Psychiatry and Psychology post doctoral fellows.

*** Please note, Dr. Flye is currently not accepting new patients.
For patient referral please call (888) 694-2255