Amos Grunebaum, M.D.
Maternal-Fetal Medicine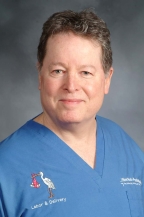 Dr. Amos Grunebaum practices at Weill Cornell Ob/Gyn 68th Street offices.He specializes in high-risk obstetrics.
As a specialist in Maternal-Fetal Medicine (High Risk Pregnancy), Dr. Grunebaum has more than 20 years of experience in caring for women with different obstetric and medical conditions, including:

* IVF pregnancies
* Pregnancies with twins, triplets, or more
* Heart, lung, and liver problems
* Diabetes, high blood pressure
* Lupus, HPV and STD's
* Pregnancies at risk for a premature delivery

Dr. Grunebaum is a strong advocate for patient education and a proponent of unfiltered doctor-patient communications, communicating regularly with his patients on the internet and by email. Dr. Grunebaum has helped guide thousands of women through potentially difficult pregnancies.

"One of life's most exciting events is to go through the nine months of pregnancy and deliver a healthy baby."

He encourages his patients to contact him directly via email with any questions or concerns, and he is especially conscious of each patient's individual experience within the entire medical system. Dr. Grunebaum has designed an on-line resource, http://obmd.com The Dr. Grunebaum Pregnancy Calendar, to help guide patients through their pregnancies.

One of Dr. Grunebaum's strongest recommendations for couples considering parenthood is preconception counseling. He encourages patients to see him well before conception, as soon as they begin trying to get pregnant, to make sure they have everything in place to continue with the nine months of pregnancy"And don't forget your daily 600 mcg folic acid!"

Dr. Grunebaum is active in training the next generation of Ob/Gyn's and MFM specialists and has been instrumental in designing training methods to simulate the conditions and complications of deliveries. He has also helped design and implement specially equipped rooms for physician seminars and physician/patient conferences.

Recognized as one of New York's foremost obstetrician/gynecologists, Dr. Grunebaum has been named as one of the Top Doctors in the New York Metropolitan Area, one of America's Top Doctors (Castle Connolly Medical Guide Ltd.), one of the "Best Doctors in New York" by New York Magazine, and a 2009 NYC Ob/Gyn Super DoctorT. He has co-written a book with Dr. Ruth Westheimer (Dr. Ruth's Pregnancy Guide for Couples), appeared many times on television (NBC News, ABC News, Fox News, The Charlie Rose Show), and has often been quoted in the New York Times, New York Post and Daily News. His next book with Dr.Ruth will be published at the end of 2010.
Dr. Grunebaum was awarded the 2010 Physician of the Year Award by NewYork- Presbyterian Hospital/Weill Cornell Medical Center's Department of Nursing. The Physician of the Year Award is the Department of Nursing's annual celebration acknowledging physicians for their extraordinary commitment to providing a collaborative, collegial environment that supports the highest standards of quality patient care and enhances all aspects of clinical practice.
"I know of no other medical institution that can offer such a breadth of support for high-risk pregnancies, nor can any other hospital provide its patients with the range of specialties and specialists we have."
Born in Israel and raised in Germany, Dr. Grunebaum received his M.D. from Germany'sUniversity of Cologne Medical School which was established in 1388 as the fourth university in the Holy Roman Empire. His post-doctoral training includes a residency in Pathology at City Hospital Leverkausen (Germany), residencies in Anesthesia at Weyerthal Hospital, Cologne (Germany), and Maimonides Medical Center, Brooklyn (NY), a residency in Obstetrics and Gynecology at SUNY Downstate Medical Center, Brooklyn (NY) and a Fellowship in Maternal-Fetal Medicine at SUNY Downstate Medical Center, Brooklyn. He accepted a faculty appointment at Weill Cornell Medical College of Cornell University in 2001.