Alexander Aledo, M.D.
Pediatric Hematology-Oncology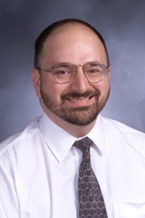 Named one of New York Magazine's Best Doctors, 2014
Dr. Alexander Aledo is Director of Pediatric Oncology Program at the Komansky Center for Children's Health and serves as the institutional PI for COG (Children's Oncology Group) research trials.
Dr Aledo is an Associate Professor of Clinical Pediatrics at Weill Cornell Medical College and an Associate Attending Pediatrician at NewYork-Presbyterian Hospital. He is board certified in Pediatric Hematology-Oncology.

Dr Aledo is a graduate of NYU School of Medicine. He completed his residency in Pediatrics at NewYork-Presbyterian Hospital. After residency, he did his fellowship and served as Chief Fellow at the joint Pediatric Hematology-Oncology program of the New York Hospital-Cornell University Medical College and the Memorial Sloan-Kettering Cancer Center.

Dr Aledo is a member of the Weill-Cornell Medical Center's IRB.