Linda T. Vahdat, M.D.
Medical Oncology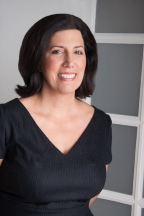 I only care for those with breast cancer. Within breast cancer my major interest is in metastatic disease or high risk adjuvant. The reason for this is that I am involved in many new therapies to treat existing breast cancer as well as strategies to reduce the risk of relapse of breast cancer that has not recurred.

Another research interest of mine is to understand and hopefully impact the development of chemotherapy induced peripheral neuropathy.
Dr. Linda Vahdat is a Professor of Medicine, Director of the Breast Cancer Research Program and Chief of the Solid Tumor Service at Weill Cornell Medical College. After completing undergraduate studies at Barnard College/Columbia University, she attended medical school and completed her Internal Medicine training at Mount Sinai Hospital in NY. She then completed a fellowship in Hematology and Medical Oncology at Memorial Sloan Kettering Cancer Center, also in NY. Her expertise is in breast cancer and she is involved in the conceptualization, design and conduct of Phase I through III clinical trials mostly in high-risk adjuvant and metastatic breast cancer. Other major research interests include include strategies to understand and prevent metastases, evaluation of new therapies to control breast cancer and chemotherapy induced peripheral neuropathy. She has been very involved in the American Society of Clinical Oncology since 1994, participating on several committees including the Education Committee, Health Services Research Committee and was co-chair for the ASCO Breast Symposium for 2010. She is also on the Executive board of Cancer Care, Inc since 2005 and was awarded their "Physician of the Year award in 2002 and the Humanitarian Award by Cancer Care of Connecticut in 2007 for her volunteer work with the organization. She is reviewer for a number of peer-reviewed journals including Journal of Clinical Oncology and Clinical Cancer Research.