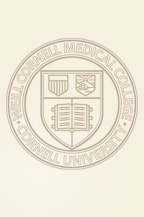 Dr. Abbott received a Bachelor's degree in Zoology from the University of Durham, United Kingdom, in 1991, specializing in neurobiology and entomology. He received a Masters in Science with Distinction in Molecular Pathology and Toxicology from the University of Leicester, United Kingdom, in 1993.
He studied the structure of voltage-gated potassium channels using Fourier transform infrared and circular dichroism spectroscopy in the laboratory of Dr. Kaila Srai in the Department of Biochemistry and Molecular Biology, Royal Free Hospital School of Medicine, in Hampstead, London from 1994-1996, and received his Ph.D. in Biochemistry from the University of London in 1997.
From 1997-1999, Dr. Abbott was a Wellcome Trust Prize Traveling Postdoctoral Fellow, and from 1999-2001 a Postdoctoral Associate, in the laboratory of Dr. Steve Goldstein in the Boyer Center for Molecular Medicine at Yale University School of Medicine, during which time he studied the molecular basis for function of voltage-gated potassium channels, and how their dysfunction causes cardiac arrhythmias and skeletal muscle disease.
Since 2001, Dr. Abbott has been a faculty member at Weill Cornell Medical College, studying the role of voltage-dependent and voltage-independent ion channels in his own laboratory. In 2007, he became Director of the Pharmacology Graduate Program at Weill Cornell.
Dr. Abbott's major scientific breakthroughs include:
Discovery of the KCNE2 potassium channel gene as the molecular basis for the cardiac arrhythmia Long QT Syndrome 6 (LQT6), and regulation of HERG by KCNE2 (also called MiRP1).
Discovery that KCNE2 is essential for gastric acid secretion.
Identification of KCNQ1-KCNE2 as a thyroid K recycling channel required for normal thyroid hormone biosynthesis, the first known role for any cation channel in this process.
Identification of the role of KCNE3 (MiRP2) in skeletal muscle, and the association of a human KCNE3 mutation with periodic paralysis.
Discovery that KCNE subunits can act as endocytic chaperones for potassium channel alpha subunits.
Publications
Roepke TK, King EC, Purtell K, Kanda VA, Lerner DJ, Abbott, G.W. (2011). Genetic disection reveals unexpected influence of beta subunits on KCNQ1 K channel polarized trafficking in vivo. FASEB Journal 25 (2): 727-36

Purtell, K., Roepke, T.K., & Abbott, G.W. (2010). Cardiac arrhythmia and thyroid dysfunction: a novel genetic link. International Journal of Biochemistry and Cell Biology 42(11):1767-20
Roepke TK, Purtell K, King EC, La Perle KM, Lerner DJ, Abbott GW. (2010) Targeted deletion of Kcne2 causes gastritis cystic profunda and gastric neoplasia. PLoS One 5(7): e11451

Harkcom, W. & Abbott, G.W. (2010). Emerging concepts in pharmacogenomics of cardiac arrhythmias. Expert Review of Cardiovascular Therapy 8(8): 1161-73

Choi E, Abbott GW. (2010) A shared mechanism for lipid- and beta-subunit-coordinated stabilization of the activated K channel voltage sensor. FASEB Journal 24(5): 1518-24
Roepke TK, King EC, Reyna-Neyra A, Paroder M, Purtell K, Koba W, Fine E, Lerner DJ, Carrasco N, Abbott GW. (2009) Kcne2 deletion uncovers its crucial role in thyroid hormone biosynthesis. Nature Medicine 15(10):1186-94
Gaeta SA, Bub G, Abbott GW, Christini DJ. (2009) Dynamical mechanism for subcellular alternans in cardiac myocytes. Circulation Research 105(4):335-42
Abbott GW, Roepke TK. (2009) hERG biosynthesis: the positive influence of negative charge. Am J Physiol Heart Circ Physiol. 296(5):H1211-2. PMID: 19286960
McCrossan ZA, Roepke TK, Lewis A, Panaghie G, Abbott GW. (2009) Regulation of the Kv2.1 potassium channel by MinK and MiRP1. J. Membr Biol. (2009) 228(1):1-14. PMID: 19219384
Xu X, Kanda VA, Choi E, Panaghie G, Roepke TK, Gaeta SA, Christini DJ, Lerner DJ, Abbott GW. (2009) MinK-dependent internalization of the IKs potassium channel. Cardiovascular Research 82(3):430-8
Roepke TK, Kontogeorgis A, Ovanez C, Xu X, Young JB, Purtell K, Goldstein PA, Christini DJ, Peters NS, Akar FG, Gutstein DE, Lerner DJ, Abbott GW.(2008) Targeted deletion of kcne2 impairs ventricular repolarization via disruption of IK,slow1 and Ito,f. FASEB J. 22(10):3648-60 PMID: 18603586
Panaghie G, Purtell K, Tai KK, Abbott GW. Voltage-dependent C-type inactivation in a constitutively open K channel. Biophys J. 2008 95(6):2759-78 PMID: 18567635
Morrey C, Estephan R, Abbott GW, Levi R. Cardioprotective Effect of Histamine H3-Receptor Activation: Pivotal Role of G{beta}{gamma}-Dependent Inhibition of Voltage-Operated Ca2 Channels. J Pharmacol Exp Ther. 2008 326(3):871-8 PMID: 18523159
Yang L, Soonpaa MH, Adler ED, Roepke TK, Kattman SJ, Kennedy M, Henckaerts E, Bonham K, Abbott GW, Linden RM, Field LJ, Keller GM. Human cardiovascular progenitor cells develop from a KDR embryonic-stem-cell-derived population. Nature. 2008 May 22;453(7194):524-8. Epub 2008 Apr 23. PMID: 18432194
Abbott GW, Ramesh B, Srai SK. Secondary structure of the MiRP1 (KCNE2) potassium channel ancillary subunit. Protein Pept Lett. 2008;15(1):63-75. PMID: 18221016
Gordon E, Panaghie G, Deng L, Bee KJ, Roepke TK, Krogh-Madsen T, Christini DJ, Ostrer H, Basson CT, Chung W, Abbott GW. A KCNE2 mutation in a patient with cardiac arrhythmia induced by auditory stimuli and serum electrolyte imbalance. Cardiovasc Res. 2008 Jan;77(1):98-106. Epub 2007 Oct 4. PMID: 18006462
Abbott GW, Xu X, Roepke TK. Impact of ancillary subunits on ventricular repolarization. J Electrocardiol. 2007 Nov-Dec;40(6 Suppl):S42-6. PMID: 17993327
Choi E, Abbott GW. The MiRP2-Kv3.4 potassium channel: muscling in on Alzheimer's disease. Mol Pharmacol. 2007 Sep;72(3):499-501. Epub 2007 Jun 26. PMID: 17595326
Panaghie G, Abbott GW. The role of S4 charges in voltage-dependent and voltage-independent KCNQ1 potassium channel complexes. J Gen Physiol. 2007 Feb;129(2):121-33. Epub 2007 Jan 16. PMID: 17227916
Abbott G.W. & Roepke, T.K. Pharmacogenetics of drug-induced arrhythmias. Expert Review of Clinical Pharmacology (in press), 2007
Roepke, T.K., Anantharam, A., Kirchhoff, P., Busque, S.M., Young, J.B., Geibel, J.P., Lerner, D.J., & Abbott G.W. The KCNE2 potassium channel ancillary subunit is essential for gastric acid secretion. Journal of Biological Chemistry 281 (33): 23740-23747, 2006
Gordon, E., Cohen, J.L., Engel, R, & Abbott G.W. 1,4-diazabicyclo[2.2.2]octane derivatives: a novel class of voltage-gated potassium channel blockers. Molecular Pharmacology 69(3):718-726, 2006
Panaghie, G., Tai, K.K., & Abbott G.W. Interaction of KCNE subunits with the KCNQ1 K channel pore. Journal of Physiology 570 (Pt 3):455-67, 2006
Gordon, E., Roepke, T.K., & Abbott G.W. Endogenous MinK-Related Peptides Govern the Activation Kinetics of Kv2.1 Potassium Channels in Xenopus oocyte studies. Biophysical Journal 90(4):1223-31, 2006
Abbott G.W., Butler, M.H., & Goldstein, S.A. Phosphorylation and protonation of neighboring MiRP2 sites: function and pathophysiology of MiRP2-Kv3.4 potassium channels in periodic paralysis. FASEB Journal 20(2):293-301, 2006
Panaghie, G., & Abbott G.W. The impact of ancillary subunits on small-molecule interactions with voltage-gated potassium channels. Current Pharmaceutical Design 12(18): 2285-2302, 2006
Abbott G.W. Molecular mechanisms of cardiac potassium channelopathies. Current Pharmaceutical Design 12(28): 3631-3644, 2006
Roepke, T.K, & Abbott G.W. Pharmacogenetics and cardiac ion channels. Vascular Pharmacology 44(2):90-106, 2006
Cacheaux, L.P., Topf, N., Tibbs, G.R., Schaefer, U.R., Levi, R., Harrison, N.L., Abbott G.W. & Goldstein, P. Impairment of HCN channel function by the intravenous general anesthetic propofol. J. Pharm Exp. Ther. 315(2):517-25, 2005
Anantharam A & Abbott G.W. Does hERG coassemble with a beta subunit? Evidence for roles of MinK and MiRP1 in The hERG Cardiac Potassium Channel: structure, function and drug-induced long QT syndrome. Novartis Foundation, London, U.K., 2005
McCrossan ZA & Abbott G.W. The MinK-Related Peptides Neuropharmacology 47 (6) 787-821, 2004
Gordon E & Abbott G.W. RNAi in Xenopus laevis oocytes in Gene Silencing by RNA Interference: Technology and Application CRC Press, FL, U.S.A., 2004
Lewis A, McCrossan ZA, Abbott G.W. MinK, MiRP1, and MiRP2 diversify Kv3.1 and Kv3.2 potassium channel gating. J Biol Chem. 279(9):7884-92, 2004.
Anantharam A, Markowitz SM, Abbott G.W. Pharmacogenetic considerations in diseases of cardiac ion channels. J Pharmacol Exp Ther. 307(3):831-8, 2003.
McCrossan ZA, Lewis A, Panaghie G, Jordan PN, Christini DJ, Lerner DJ, Abbott G.W. MinK-related peptide 2 modulates Kv2.1 and Kv3.1 potassium channels in mammalian brain. J Neurosci. 23(22):8077-91, 2003.
Tai KK, McCrossan ZA, Abbott G.W. Activation of mitochondrial ATP-sensitive potassium channels increases cell viability against rotenone-induced cell death. J Neurochem. 84(5):1193-200, 2003.
Anantharam A, Lewis A, Panaghie G, Gordon E, McCrossan ZA, Lerner DJ, Abbott G.W. RNA interference reveals that endogenous Xenopus MinK-related peptides govern mammalian K channel function in oocyte expression studies. J Biol Chem. 278(14):11739-45, 2003.
Abbott G.W., Goldstein SA. Disease-associated mutations in KCNE potassium channel subunits (MiRPs) reveal promiscuous disruption of multiple currents and conservation of mechanism. FASEB J. 2002 Mar;16(3):390-400, 2002.
Abbott G.W. & Goldstein, S.A.N. The KCNE superfamily of potassium channel subunits: physiology and pathophysiology of the MinK-related peptides (MiRPs). Molecular Interventions 1:95-107, 2001.
Abbott G.W., Goldstein, S.A.N., & Sesti, F. Do all voltage-gated potassium channels employ MiRPs? Circulation Research 88:981-983, 2001.
Abbott G.W., Butler, M.H., Bendahhou, S., Dalakas, M.C., Ptacek, L.J., & Goldstein, S.A.N. MiRP2 forms potassium channels in skeletal muscle with Kv3.4 and is associated with periodic paralysis. Cell 104:217-231, 2001.
Sesti, F., Abbott G.W., Wei, J., Murray, K.T., Saksena, S., Schwartz, P.J., Priori, S.G., Roden, D.M., George, Jr., A.L., & Goldstein, S.A.N. A polymorphism associated with cardiac arrhythmia increases sensitivity to a common antibiotic. Proc. Nat. Acad. Sci. 97:10613-10618, 2000.
Abbott G.W., Sesti, F., Splawski, I., Buck, M.E., Lehmann, M.H., Timothy, K.W., Keating, M.T. & Goldstein, S.A.N. MiRP1 forms IKr potassium channels with HERG and is associated with cardiac arrhythmia. Cell 97:175-187, 1999.
Abbott G.W. and Goldstein, S.A.N. A superfamily of small potassium channel subunits: form and function of the MinK-related peptides (MiRPs). Q. Revs. Biophys. 31, 357-398, 1998
Abbott G.W., Mercer, E.A.J., Miller, R.T., Ramesh, B. & Srai, S.K.S. Conformational changes in a mammalian voltage-dependent potassium channel inactivation peptide. Biochemistry 37 1640-1645, 1998
Mercer, E.A.J., Abbott G.W., Brazier, S., Ramesh, B., Haris, P.I. & Srai, S.K.S. Synthetic putative transmembrane region of minimal potassium channel protein (minK) adopts an alpha-helical conformation in phospholipid membranes. Biochemical Journal 325 (2) 475-9, 1997
Abbott G.W., Bloemendal, M., Van Stokkum, I.H.M., Mercer, E.A.J., Miller, R.T., Sewing, S., Wolters, M., Pongs, O. & Srai, S.K.S. Secondary structure, stability and tetramerisation of recombinant Kv1.1 potassium channel cytoplasmic N-terminal fragment. Biochim. Biophys. Acta 1341 71-78, 1997
Honors and Awards
1997-99 Wellcome Trust Prize Traveling Research Fellowship: Molecular basis for function of IKs potassium channels.
2002 Winner, Weill Cornell Medical College 11th Annual Dept. of Medicine Investigator Award
2006 Finalist, Weill Cornell Medical College 15th Annual Dept. of Medicine Investigator Award
2009 Winner, Weill Cornell Medical College 18th Annual Dept. of Medicine Investigator Award
2010 Irma T. Hirschl Career Scientist Award
Education
B.Sc., Durham University (United Kingdom), 1991
Ph.D., University of London (United Kingdom), 1997