Douglas R. Labar, M.D., Ph.D.
Neurophysiology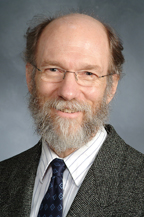 For over 30 years, I have been studying brain electrical activity and one of the main results that occur when that electrical activity is disturbed, namely, epileptic seizures. I now continuing these studies, to better understand how the brain functions and malfunctions, and to apply what I and others have learned to develop new treatments to help people who have seizures and other neurological disorders.
Douglas R. Labar, MD, PhD is the Director of the Division of Clinical Neurophysiology. He received his medical degree and doctorate in neurophysiology at The Medical College of Pennsylvania. He completed an internship in medicine at The Medical College of Pennsylvania, and a residency in neurology followed by a fellowship in clinical neurophysiology at Columbia-Presbyterian Medical Center. He is certified by The American Board of Psychiatry and Neurology and The American Board of Clinical Neurophysiology. His major subspecialty interest is in intensive neurologic monitoring and epilepsy.