Dix Phillip Poppas, M.D., F.A.A.P., F.A.C.S.
Pediatric Urology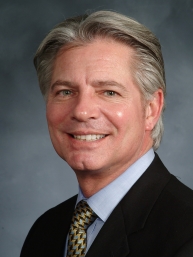 Voted one of New York Magazine's Best Doctors, 2014
Recipient, Best of Manhattan Award in the Medical Office category, Manhattan Award Program, 2014


Dr. Dix Poppas - Department of Urology

Institute for Pediatric Urology, Department of Urology

Urology - Komansky Center for Children's Health

Center for Pediatric Transplant and Advanced Kidney and Urologic Diseases - Komansky Center for Children's Health
Dix P. Poppas, M.D. is Professor and Chief of the Institute for Pediatric Urology at the Komansky Center for Children's Health of New York -Presbyterian Hosptial Weill Cornell Medical Center. He is the Richard Rodgers Professor of Pediatric Urology in the James Buchanan Brady Department of Urology at Weill Cornell Medical College. Dr. Poppas holds joint appointments as Associate Professor of Pediatrics and Professor of Plastic and Reconstructive Surgery at Weill Cornell Medical College and Professor of Plastic and Reconstructive Sugery at Weill Cornell Medical College.

His practice is limited to pediatric urology with special interest in genital reconstruction, laparoscopic and robotic surgery, surgical aspects of disorders of sexual development and minimally invasive procedures for treating vesicoureteral reflux. Dr. Poppas has extensive experience in minimally invasive surgery and pediatric laparoscopy. He was chosen as one of the "Top One Hundred Minimally Invasive Surgeons in New York" and was the only pediatric urologist to be selected and is listed as one of New York's Top Doctors and Best Doctors in America.

He completed his residency in urology at New York Hospital-Cornell Medical School (1990-1994) and his fellowship in Pediatric Urology at Boston Children's Hospital-Harvard Medical School (1994-1996) He serves as co-director of the Laboratory for Minimally Invasive Urologic Surgery where his efforts are focused on developing advanced laparoscopic and Robotic surgical techniques for tissue reconstruction using novel tissue sealants to replace sutures and staples during surgery, as well as investigating the mechanisms and potential treatments for inhibiting and reversing fibrosis in the obstructed kidney using antibodies and gene therapy strategies. Dr. Poppas is a diplomate of The American Board of Urology, Fellow of the American Academy of Pediatrics and Fellow of the American College of Surgeons.

He has been awarded The E. Darracott Vaughan Young Investigator Award by the National Kidney Foundation, The Edwin Beer Award of The New York Academy of Medicine, and was selected as an American Foundation for Urologic Disease/National Kidney Foundation Research Scholar.

For more information:
Minimal Access Surgery Center

EDUCATIONAL BACKGROUND
H.S. Diploma 1976
J.R. Tucker High School, Richmond, V.A.
1972-1976
Longwood College, Farmville, VA.
1978-1980
B.S. Biology (Honors) 1982
Minor Chemistry
Virginia Commonwealth University
Richmond, VA 1980-1982
Paramedic Degree 1984,Medical College of Virginia 1983-1984
M.D. 1988, Eastern Virginia Medical School, Norfolk, VA., 1984-1988
Non degree program Health Care Executive Management Program, Leonard Davis Institute of Health Economics, The Wharton School, University of Pennsylvania
Certificate of completion 2002
Non degree program, Advanced Executive Management Program, Leonard Davis Institute of Health Economics, The Wharton School, University of Pennsylvania
Certificate of completion 2003
Non degree program The Wharton Executive Management Program for Academic Surgery Leaders. Leonard Davis Institute of Health Care Economics, The Wharton School, University of Pennsylvania
Certificate of completion 2005
PROFESSIONAL POSITIONS AND EMPLOYMENT
Intern in General Surgery
Eastern Virginia Graduate School of Medicine
Norfolk, VA 7/88 to 6/89
Resident in General Surgery
Eastern Virginia Graduate School of Medicine, Norfolk, VA 7/89 to 6/90
Assistant Urologist (Resident) New York Hospital, New York, NY 7/90 to 6/93
Urologist(Chief Resident)
New York Hospital, New York, NY 7/93 to 6/94
Fellow-in-Pediatric Urology (Surgery)Children#146;s Hospital-Harvard Medical School 7/94 to 6/96
Academic positions (teaching and research)
Visiting Fellow in Urology
Cornell University Medical Center, New York 7/94 to 6/96
Assistant Professor of Urology
Cornell University Medical Center, New York 7/96 to 11/01
The Richard Rodgers Family Assistant Professor of Pediatric Urology
Weill Medical College of Cornell University, New York, NY 1/97 to 11/01
Assistant Professor of Urology in Surgery (Plastic and Reconstructive Surgery)
Weill Medical College of Cornell University, New York, NY 10/97 to 6/04
Assistant Professor of Urology in Pediatrics (Department of Pediatrics)
Weill Medical College of Cornell University, New York, NY 4/99 to 11/01
Associate Professor of Urology
Weill Medical College of Cornell University, New York, NY 12/01 to present
Associate Professor of Urology in Pediatrics (Department of Pediatrics)
Weill Medical College of Cornell University, New York, NY 12/01 to present
The Richard Rodgers Family Associate Professor of Pediatric Urology
Weill Medical College of Cornell University, New York, NY 12/01 to present
Associate Professor of Urology in Surgery (Plastic and Reconstructive Surgery)
Weill Medical College of Cornell University, New York, NY 7/04 to present
Associate Professor of Urology in Obstetrics and Gynecology (Department of Obstetrics and Gynecology)
Weill Medical College of Cornell University
New York, NY 7/04 to present
Hospital Positions
Assistant Attending Urologist
New York Presbyterian Hospital 7/96 to 11/01
Associate Attending Urologist
New York Presbyterian Hospital 12/01 to present
Attending in Surgery
The New York Hospital Medical Center of Queens 1/02 to present
Employment (other than positions listed above)
Clinical Consultant Promethean Surgical Devices, LLC, Woburn, MA. 6/00 to present
PROFESSIONAL MEMBERSHIPS (medical and scientific societies)
Member Alpha Omega Alpha Honor Medical Society 1988 to present
Member American Urologic Association 1990 to present
Fellow American Society for Laser Medicine and Surgery 1989 to 2001
Fellow American College of Surgeons 1998 to present
Member Sigma Xi Scientific Research Society 1990 to present
Member The New York Section American Urological Association 1996 to present
Member Society for Pediatric Urology 1996 to present
Member The Hellenic Medical Society of New York 1996 to present
Member Society for Fetal Urology 1997 to present
Member The New York Clinical Society 1998 to present
Fellow American Academy of Pediatrics 1998 to present
Diplomat American Board of Urology 1999 to present