Alexander Julian Swistel, M.D.
General Surgery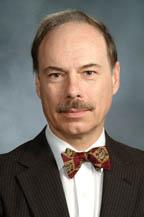 Dr. Alexander Swistel is Associate Professor of Clinical Surgery and a nationally-recognized breast surgeon who pioneered many of the newest advances in breast cancer treatment. He pioneered the inframammary approach to nipple-sparing mastectomies, a technique where the breast cancer is removed through a small incision under the nipple, not across, which not only preserves the nipple, but leaves no scar. When combined with reconstructive surgery, it produces significantly improved cosmetic results, with no decrease in survival. Dr. Swistel has made an educational video for breast surgeons on this nipple-sparing procedure and has been invited to present his technique to surgeons across the country.

Dr. Swistel was among the first physicians in New York to perform a sentinel lymph node biopsy, in which tracer compounds pinpoint the precise lymph node, eliminating the need to surgically remove 20-30 lymph nodes. This procedure is now part of the standard treatment for breast cancer patients.

Dr. Swistel is also one of the pioneers of oncoplastic surgery, in which a lumpectomy is combined with reduction cosmetic surgery for large-breasted women. He is establishing a specialized center of oncoplastic surgery, which utilizes state-of-the-art techniques for tumor removal along with reconstructive options provided by a specialized team of surgeons.

Dr. Swistel's internationally-recognized expertise and outstanding reputation as one of the leader's in his field brings breast cancer patients from around the world to seek his specialized treatment. He has been named by Castle Connolly as one of America's Top Doctors and Top Cancer Doctor every year since 2007; New York Magazine has also cited him repeatedly in its Best Doctors annual issue; and US News & World Report has repeatedly recognized him as one of the nation's best breast cancer surgeons. He has also been named as a "New York SuperDoctor" every year since 2008, an honor accorded to just 5% of all New York physicians. In 2011, Dr. Swistel was named to Who's Who in America.
Alexander J. Swistel, M.D., a nationally-renowned breast surgeon, has pioneered many of the newest advances in minimally-invasive breast cancer treatment.
Dr. Swistel graduated from Harvard University and received his medical degree from Brown University School of Medicine in 1975. He completed his surgical residency at St. Luke's-Roosevelt Hospital Center and a two-year surgical oncology fellowship at the Memorial Sloan-Kettering Cancer Center. At the completion of his fellowship, Dr. Swistel returned to St. Luke's as an Attending Surgeon and subsequently became the Chief of Breast Surgery.
In 1996, he was recruited by New York-Presbyterian Hospital to strengthen the breast service and joined the attending staff in surgery. Dr. Swistel's visionary leadership was instrumental in developing and launching the Weill Cornell Breast Center and he became the Director of the Program and served for Chief of Breast Surgery for over 14 years. He is Associate Professor of Clinical Surgery at Weill Cornell Medical College, Associate Attending at New York-Presbyterian Hospital's Department of Surgery.
Dr. Swistel has pioneered many significant improvements in the delivery of breast cancer care that have greatly benefited patients and offered new, less invasive treatment options for women with breast cancer. He developed an early protocol using laser-guided destruction of small breast tumors as a way to minimize surgical treatment of breast cancers. He was the first surgeon in New York to perform a skin-sparing mastectomy in 1991. That technique revolutionized standard radical mastectomies. When combined with immediate reconstruction, it allowed for a significantly improved cosmetic outcome, with no decrease in survival. In fact, the quality of survival was enhanced.
He continues to pioneer techniques in surgery that provide effective removal of tumors with reconstructive techniques that leave the patients without visible scars and excellent tumor therapy. This vision has culminated in the establishment of a specialized center of oncoplastic surgery, where teams of surgeons combine the latest techniques for tumor removal along with reconstructive options. This leaves patients with no visible reminder of the breast cancer, better cosmetic results, and reduced risk. Many studies show a huge psychological benefit to woman who undergo oncoplasty.
In 1986, he established the first Comprehensive Breast Center in Manhattan at St. Luke's Hospital. That center served as a model for subsequent breast centers throughout the city. Recognizing that minority populations often have difficulty accessing good breast care he received a special grant from New York State to focus on screening of minority patients. This program was adopted by the New York State legislature and continues benefiting women today.
Dr. Swistel was one of the first physicians in New York to pioneer sentinel lymph node biopsy, a new technique for minimizing auxiliary surgery. He currently runs a high-risk surveillance program at the Weill Cornell Breast Center for patients who are at elevated risk for developing breast cancer.
Dr. Swistel is past President of the Metropolitan Breast Cancer Group, which is the oldest and largest regional group of breast cancer specialists in the nation. He is a fellow of the New York Academy of Medicine. Dr. Swistel is a member of many professional societies, including the American College of Surgeons, Brown Medical Alumni Association, New York County Medical Society, Association for Academic Surgery, Society of Head and Neck Surgeons, American Society of Clinical Oncology, New York Metropolitan Mammography Society, American Society of Breast Diseases and the American Society of Breast Surgeons.